Learn about the different types of widgets you can add to Boards and when it makes sense to use each type
When to Use the Different Types of Widgets on Boards Course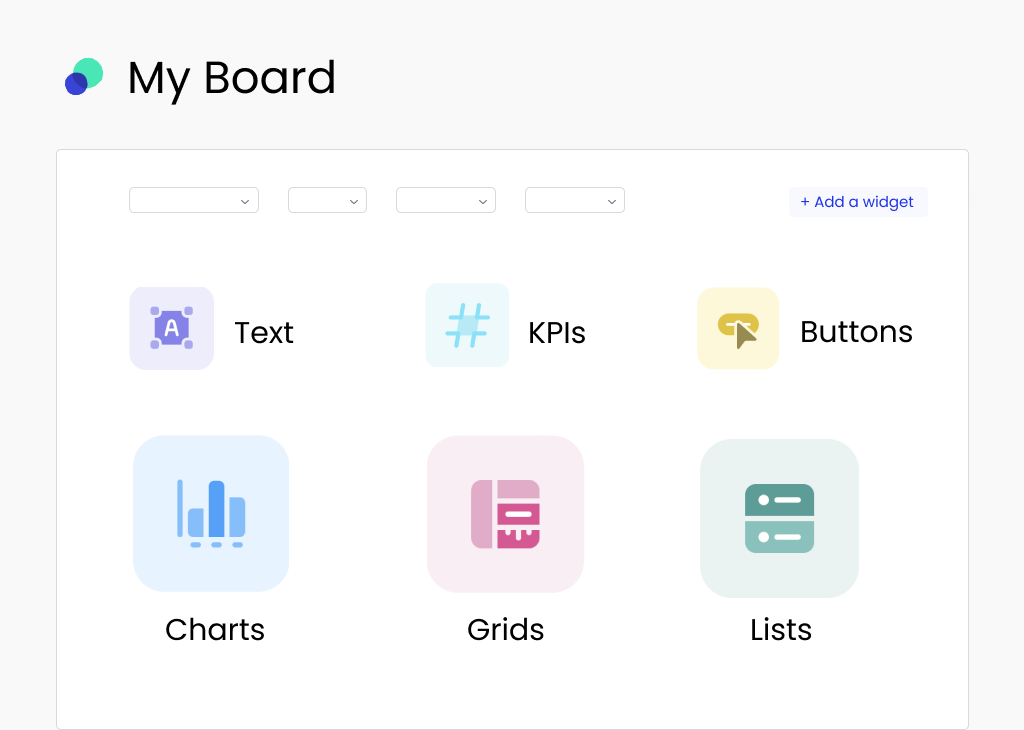 About this course
Create impactful Boards for your stakeholders by knowing when to use the different types of widgets! 
Who should take this course?
Although this course is primarily aimed at those who are building Boards for planning and reporting, everyone is welcome to take the course to better understand the different types of widgets that you will see on Boards. 
Topics Covered
Explain when to use one widget type over another on a Board depending on what you want to do

Display detailed data on a Board with grids

Draw attention to data quickly on a Board with charts

Validate and update data in Pigment on a Board with lists

Highlight Key Performance Indicators on a Board with KPIs

Provide additional context on a Board with text

Perform actions on a Board with buttons

View examples of each widget type 
Content Type
Course Duration : About 5 minutes
Keep the conversation going
Comment below on some of the creative ways you've used different widgets or let us know your thoughts on the course!