Hello friends,
On Friday April 14th, we will be making some changes to the Autosave functionality and the default Autosave behavior when inputting data in Sheet View.
What is the "Autosave off" feature that will be released on April 14th?
Now Members with Configure Blocks permission will have a block-level setting controlling Autosave.  This setting is now available on all block types and determines if inputs within the block are automatically saved or not. 
While already existing, the Autosave functionality was changed to expand its functionality to Boards for all types of display modes and not only Sheet view, making it more accessible to Members inputting data on Boards. This change also enables the autosave setting to be consistent across users and views.
How does this impact Sheet view?
On April 14th, Sheet view's default behavior will change from Autosave being off to Autosave being turned on. This means Members will no longer have to save inputs before they sync with the rest of the Application. 
Why did Pigment make this adjustment?
While already existing in Transaction lists and Sheet view, this change was made to expand the Autosave functionality to all Blocks, making it more accessible to Members inputting data on Boards. 
When Autosave is turned off, Members can bundle inputs in draft mode and save to sync with the rest of the Application when they are ready. 
How will this change impact me?
If you are using Sheet View on a Board, you will notice that the Save button is no longer there by default. Members' inputs will automatically sync with the rest of the Application.
This change also removes the need for Members to switch Autosave manually as the new block setting will remain after being set. 
Where can I learn more about Autosave?
We have an entire article dedicated to Autosave where you can find more information on how to use this new feature to make a better experience for your Members!
How can I turn Autosave back off for Sheet View?
Now that Autosave is a block-level functionality Members will need the Configure Blocks permission to adjust Autosave.  
Navigate to the Block that is using Sheet View or expand the widget
Click on the Block settings
In the General tab, the Automatically saves inputs enables or disables Autosave.
Because this is a Block setting, it will impact all views that use this block and all Members who access it.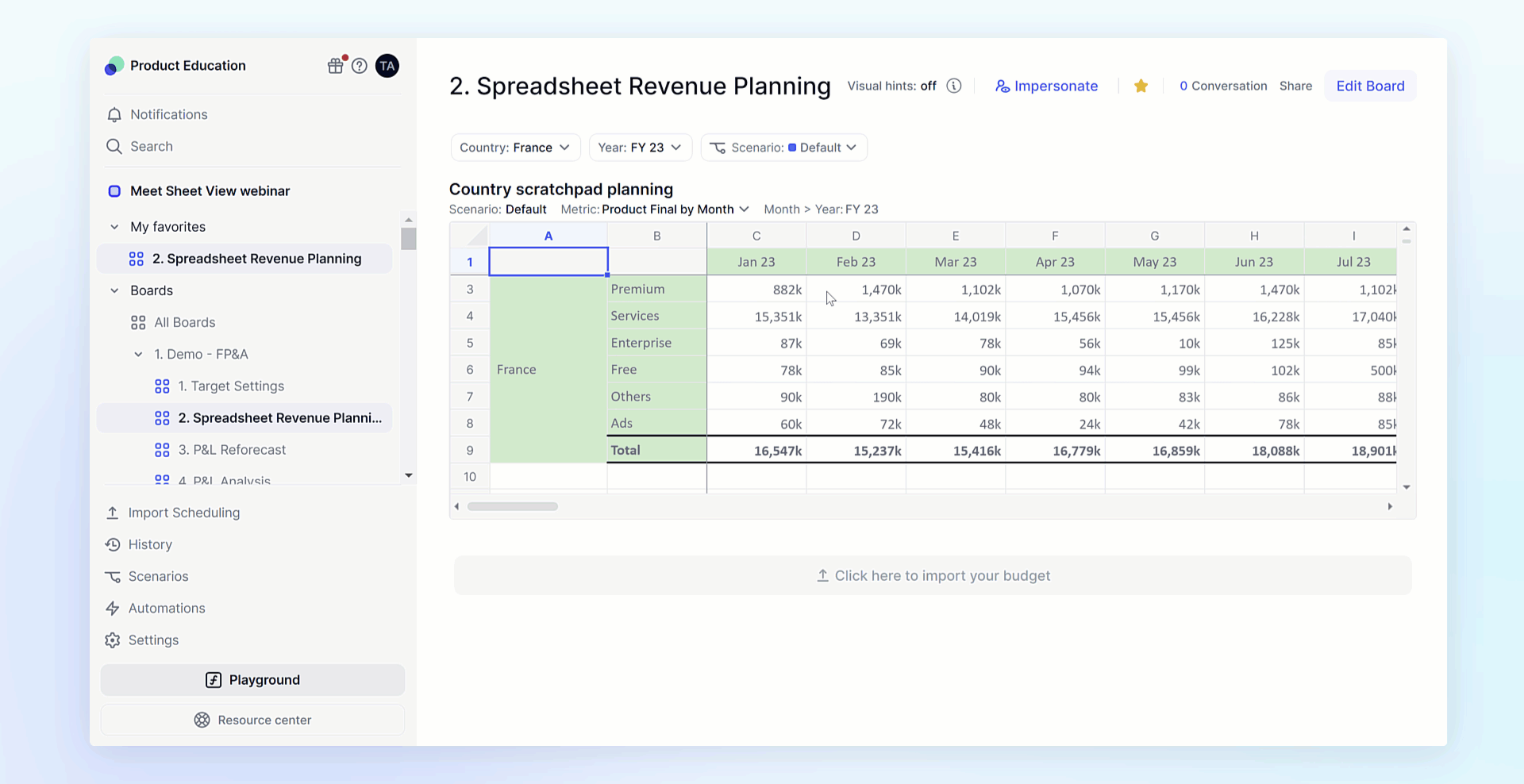 Please comment below if you have any questions! 
Thanks,
Chris