Every quarter we award our most active users of Pigment with the Top Modeler badge.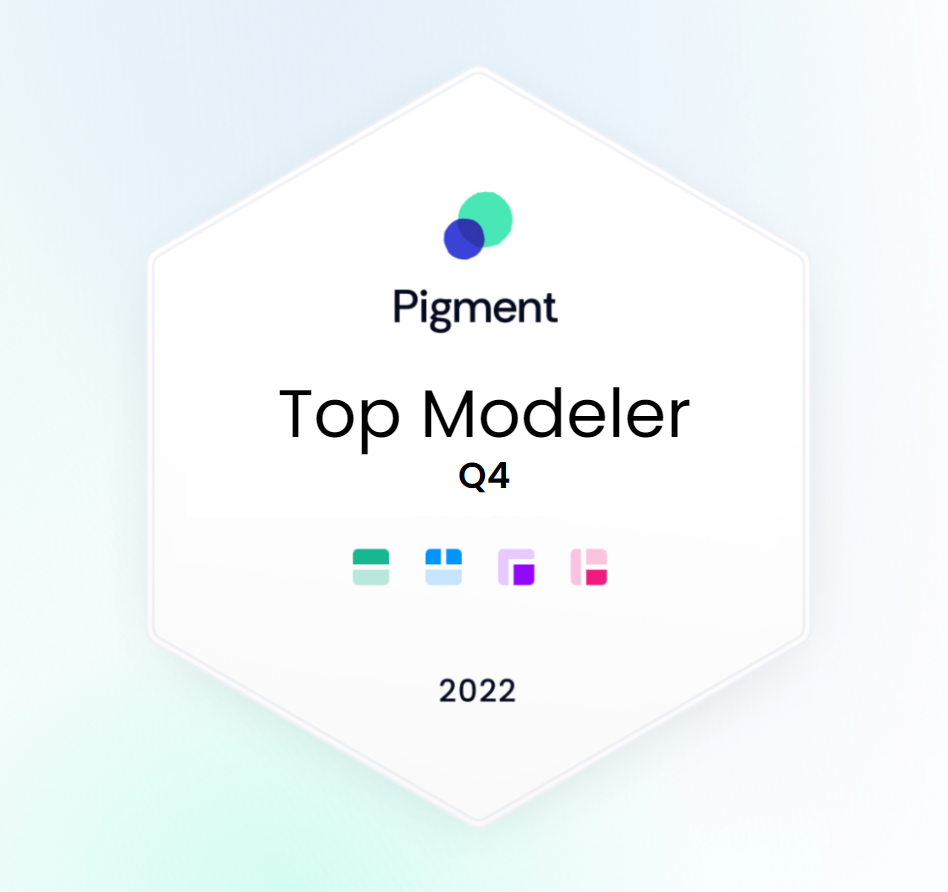 We're delighted to announce the recipients for Q4 (closing out 2022!) as:
@Eda, @Yannick, @Rares,  @aufdenkamp, @rschimm, @Anne-Laure, @Cécile,  @venitiav,  @LEO E,  @Antoine,  @ClementineEv,  @Anthony,  @Omer Nahum,  @JSU,  @ostaiger,  @Steven Congar, @JuliaSp  

Thank you for your commitment and exploration of Pigment! We're excited to hear more about how you're using Pigment at your organisation.