🙌 You've probably seen the news today, Pigment has secured $65M additional funding in an extension to our Series B round!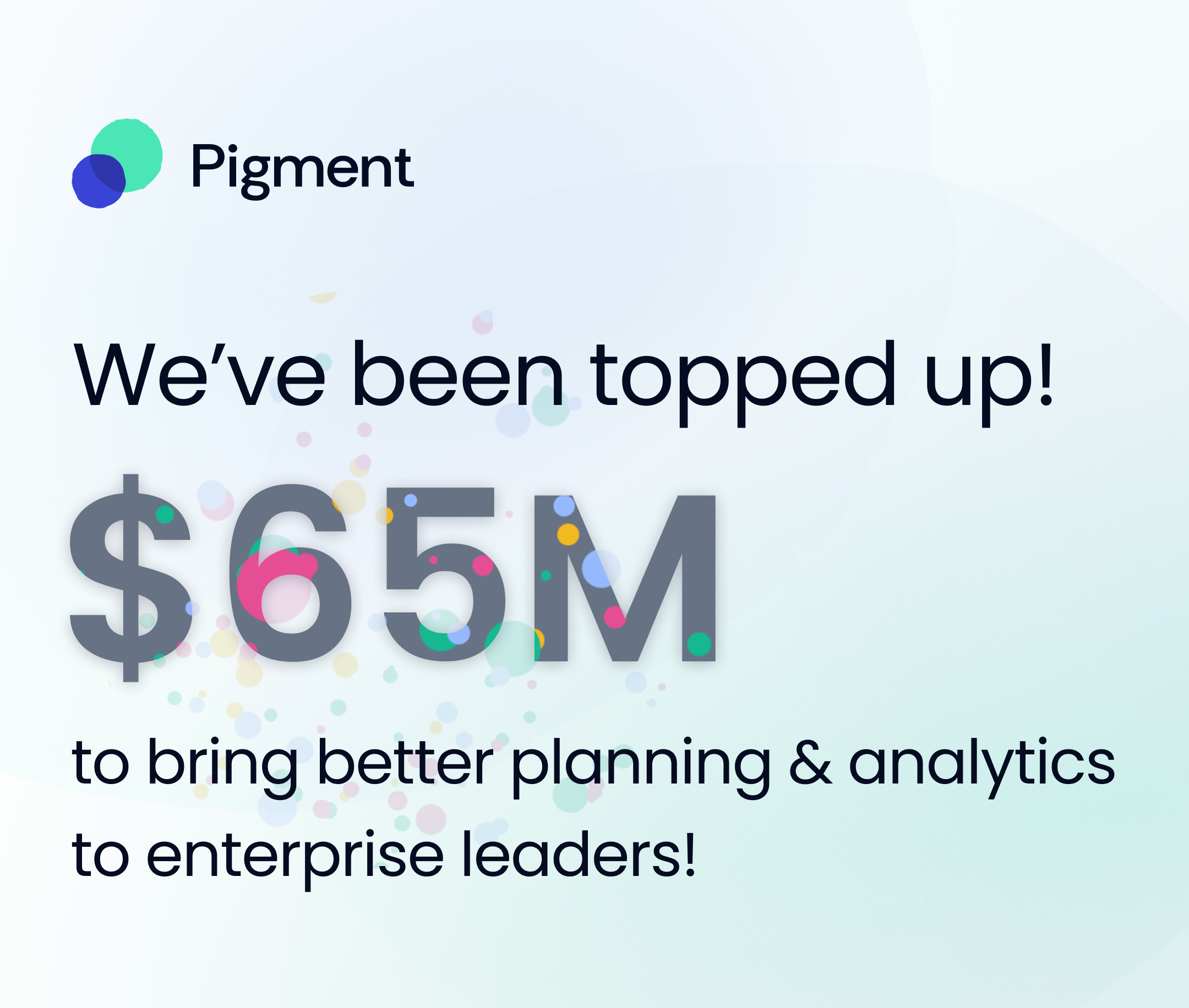 We couldn't be more excited to be backed by leading and experienced investors Meritech and IVP. Previously, they've invested in companies like Snowflake, Tableau, Figma, Discord and many more epic brands! This new funding will help us continue to innovate our platform while doubling down on expanding our presence and customer support across all our regions.
THANK YOU for helping us get there. As stated by our co-CEO Eléonore, we would not be here without you!
Once again, thanks for the partnership and here's to a bright future together!