You'd like to review all your Support tickets? Please create an account on our Zendesk Portal.
Here is described the procedure to set it up.
Important note
Pigment is not yet linked to our Support portal, so you'll have to create a new account/password for Zendesk, our Support tool provider. (different from your Pigment password)
In Pigment click on "Contact us" or follow this link https://help.pigment.app/hc/en-us/requests/new
On our Support Portal, click "Sign in"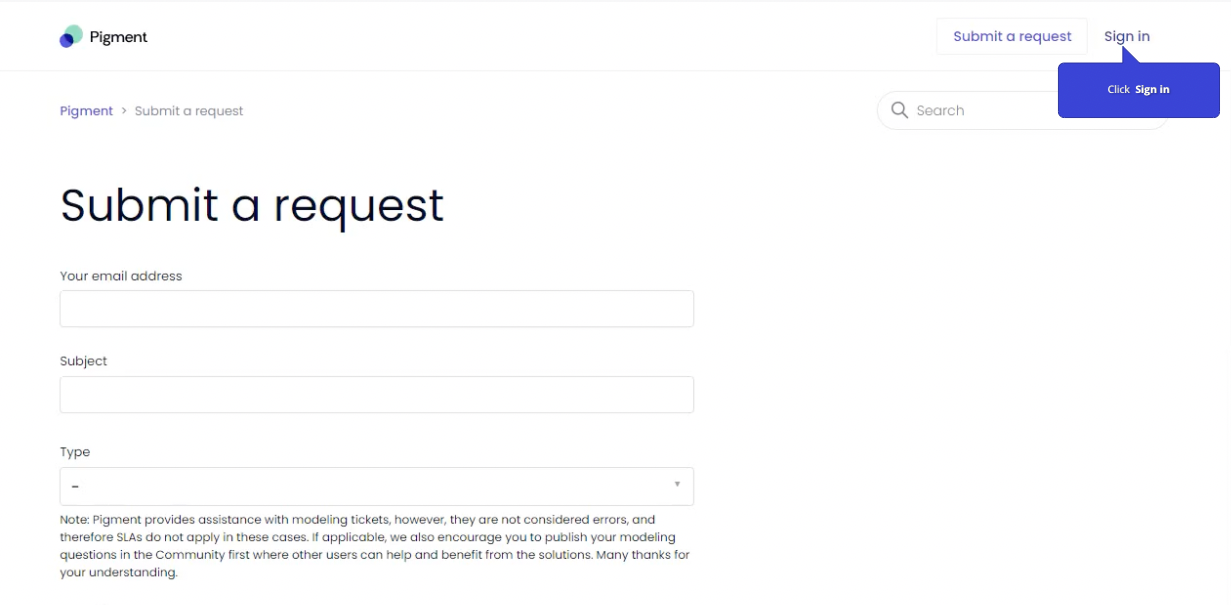 First, you have to create a new account which is different from your Pigment one.
Click "Sign up"
Provide your full name and email address
You can close the confirmation pop up and to your emails.
Open the email.
(Check your spams if you haven't received the email)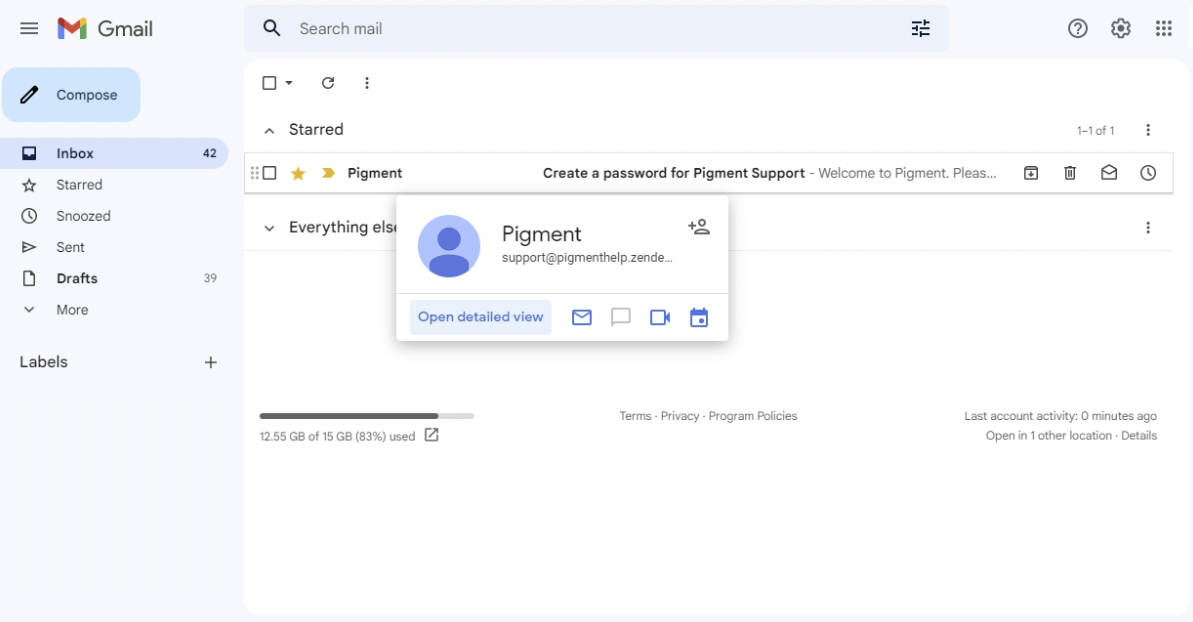 Click on "Create a password"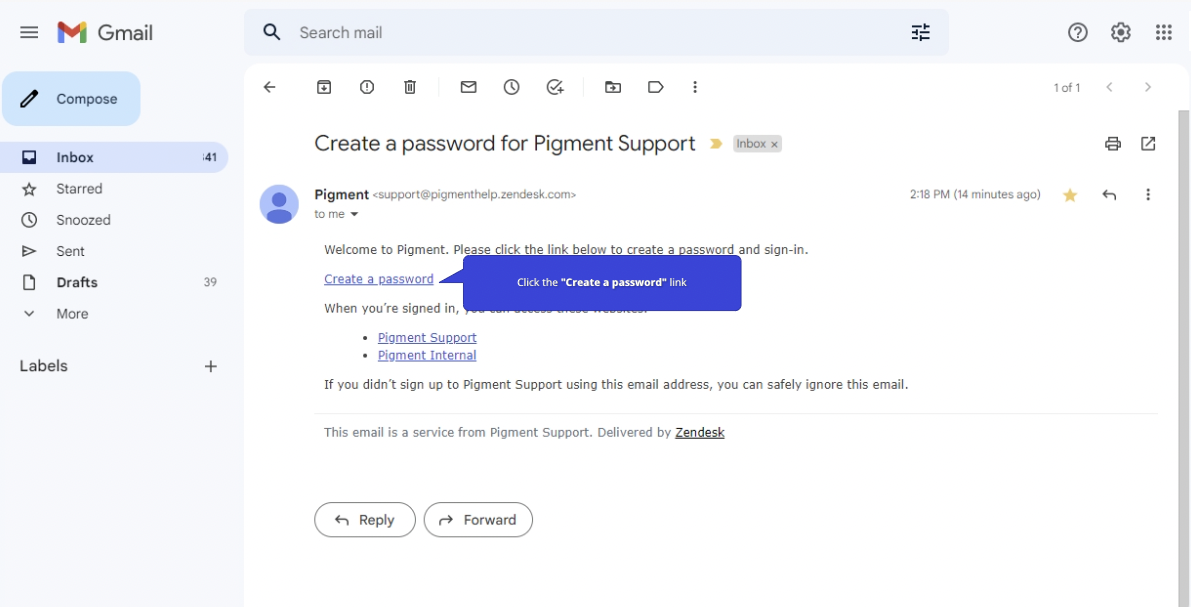 Set up your password to match the requirements.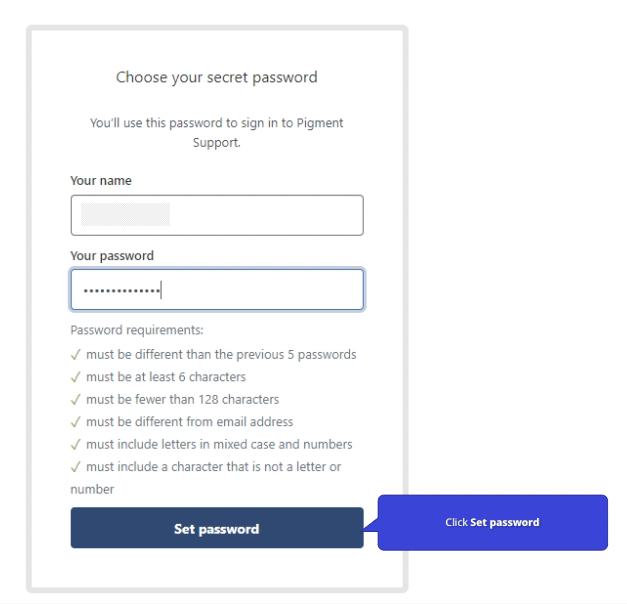 Good. You're almost in! Just need to log in now.
Click "Sign in"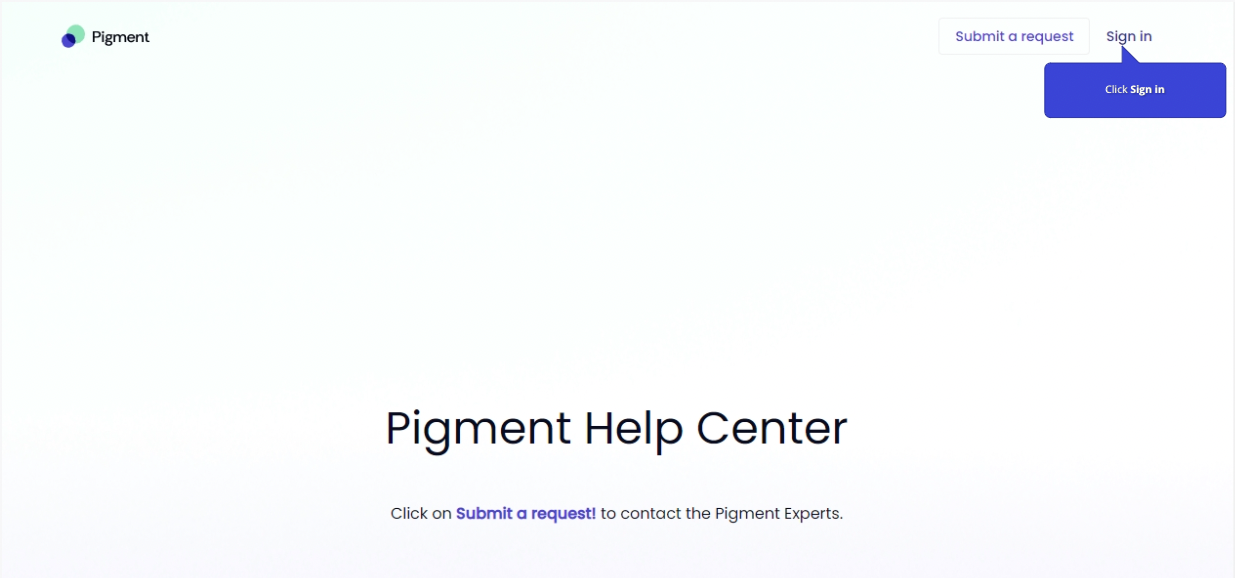 Enter your credentials.
(Remember, it's the new password you've just created only for Zendesk)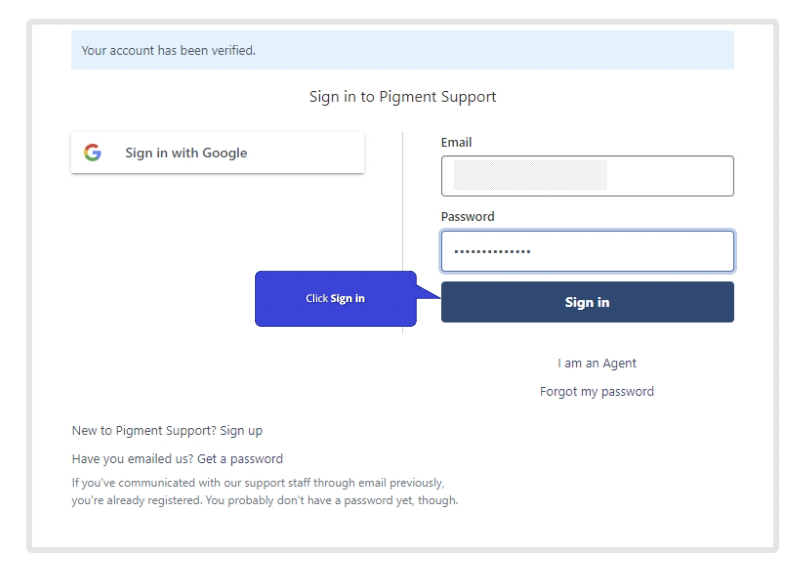 Done! You're in.
Now, you can click on your name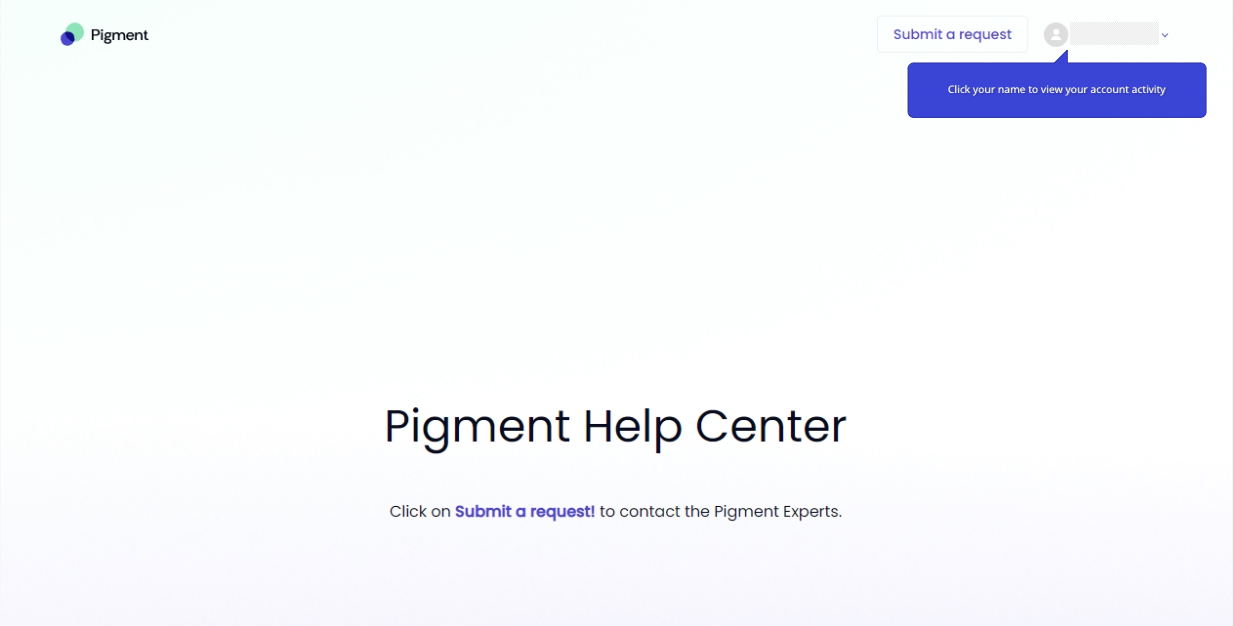 And review your activities.
(You can also add more information on your profile, a nice picture of yourself during your last holidays maybe… always good to know each other better 😉 )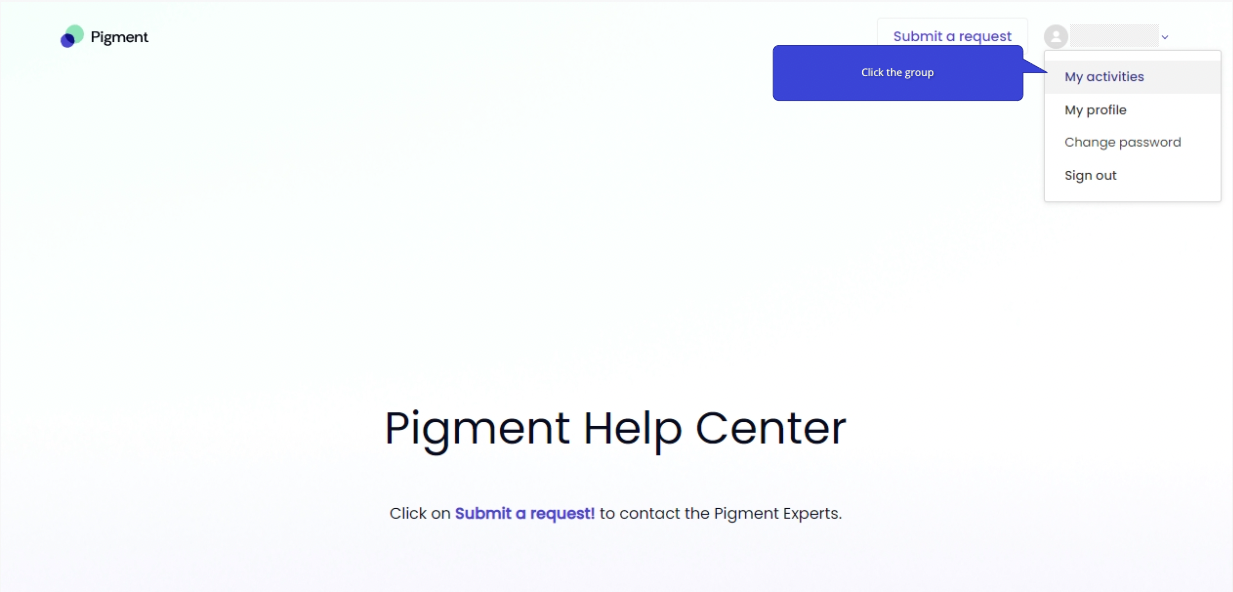 You can review all your tickets in your activities.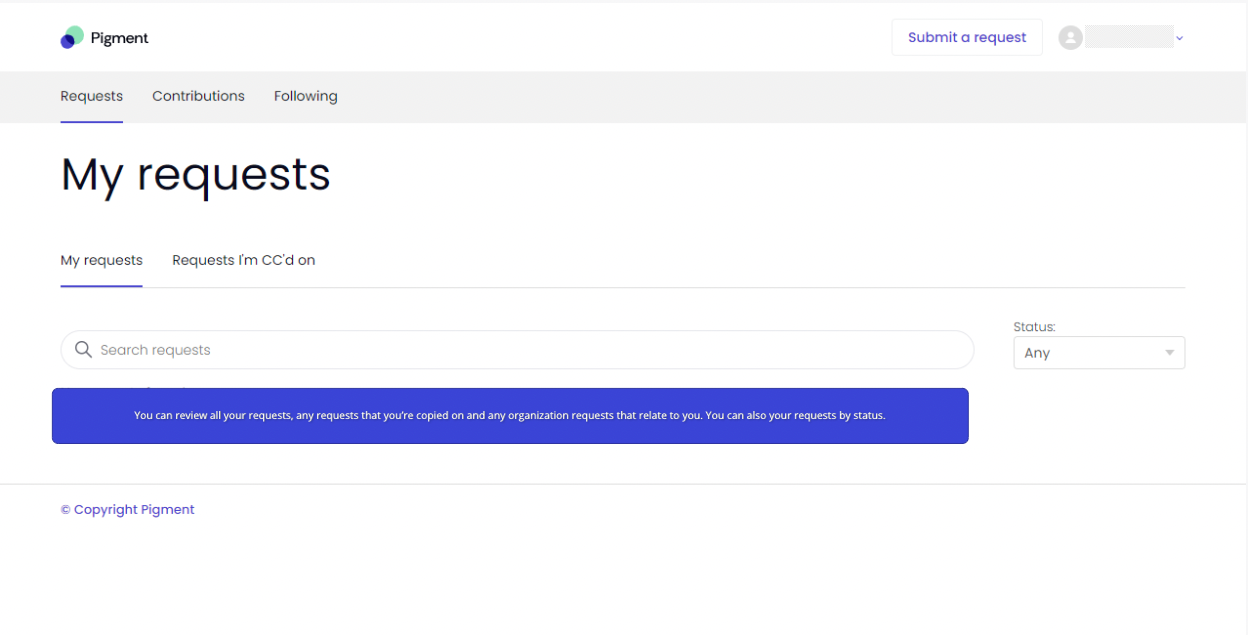 Shall you need to review all your Company's tickets, please tell us. We can grant you visibility on all your organization's Support if you are a Workspace Admin in your Pigment organization.
Any other request, please contact us 😊