In less than one hour, learn everything you need to smoothly navigate Pigment and find additional resources when you need to complete the most common tasks in the Pigment Essentials for Everyone learning path.
Pigment Essentials for Everyone
We recommend all Members start with this learning path.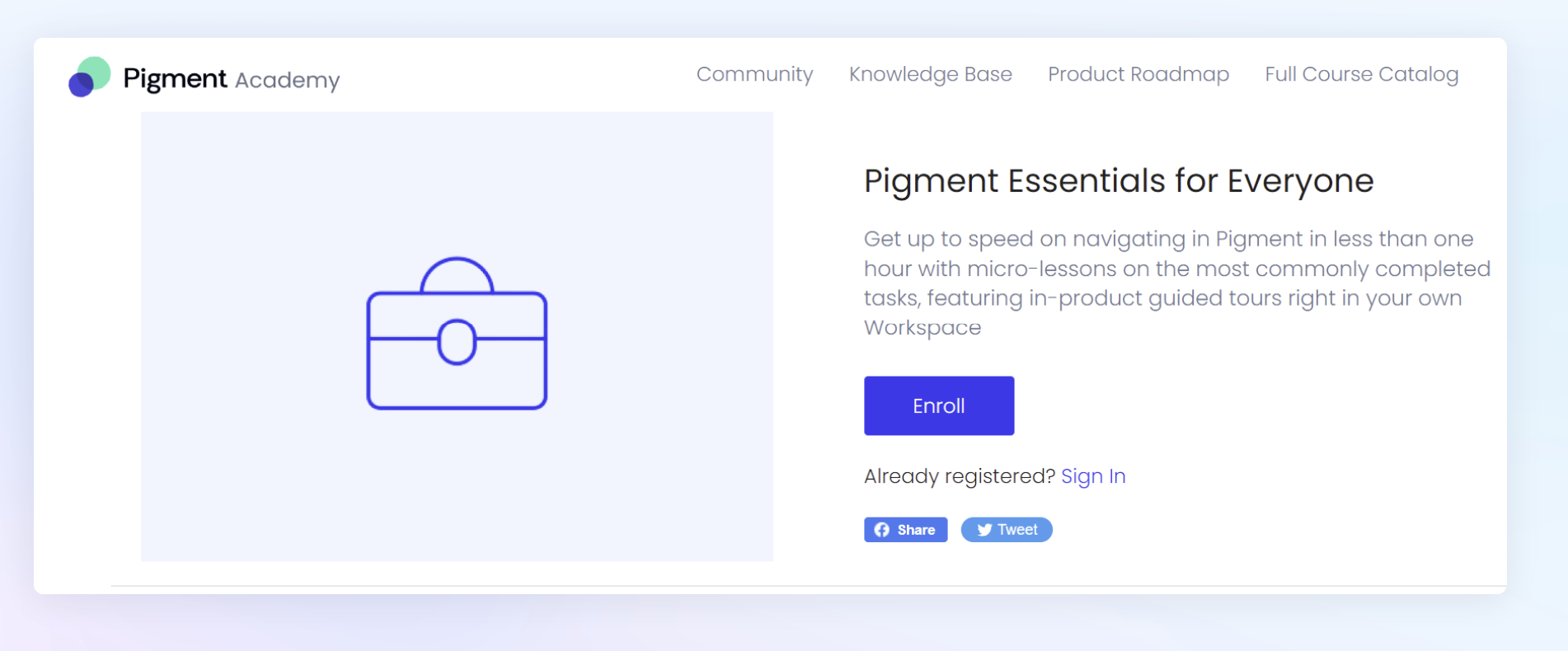 This blend of self-paced learning has something for every learning preference: reading, videos, and getting hands-on practice right in Pigment. Each micro-lesson in this learning path is 15 minutes or less, making it easy for you to pick up where you left off when you want to take a break. 
You'll learn how to:
Explain the structure of Pigment at a high-level from Workspace to Applications to Boards down to Widgets

Get personalized walkthroughs of the most commonly done tasks in Pigment right in your own Workspace

Navigate Pigment Boards and widgets

Change how you visualize data in widgets on a Board

Collaborate with your team members in real time by making public and private comments on Boards and specific cells on grids

Input data directly in grid cells or use Pigment's Sheet View for an experience that is similar to entering data in spreadsheets
Recommended Next Step in Your Learning Journey
If you're a technical user responsible for designing a captivating user experience based on your existing business process, enroll in the From Process to Experience: UX Design Journey learning path.