It's getting to the end of the year, which can only mean one thing - extending your calendar!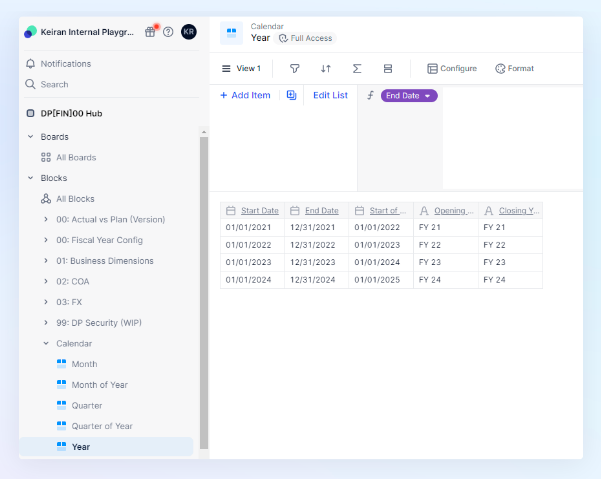 If you are using our Standard Calendar, this is easily done!
 Prerequisites
With Pigment there are no prerequisites to extending your Calendar. If you are extending your calendar, all of your data will remain untouched. (If you are removing periods from your Calendar, this data will not be kept.)
 Where and How
Navigate to 'Settings' at the bottom of your app.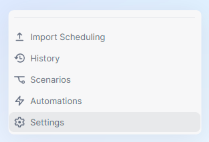 Then navigate to 'Calendar'.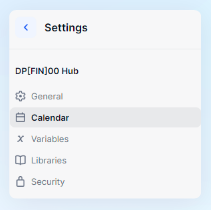 Your current calendar configuration is displayed.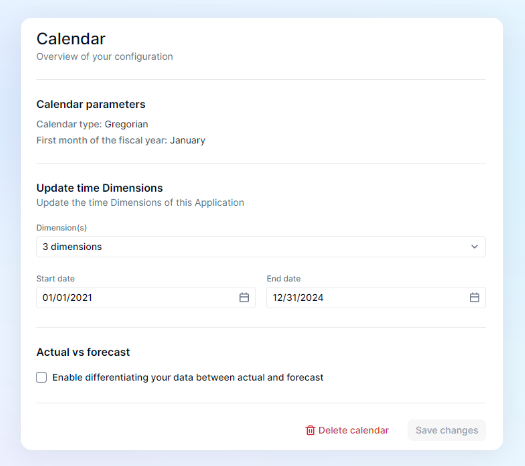 Select your End date to change it.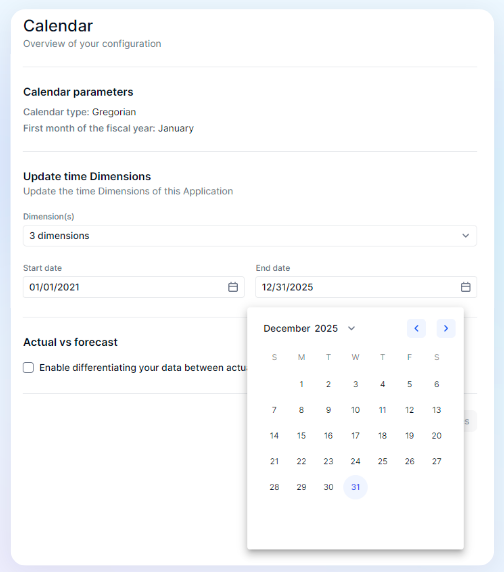 After selecting your new End date, click Save changes.
   Follow Up
Depending on your application architecture and how you've built your input metrics, some assumptions might need to be filled. Have a look around your applications to make sure Yearly assumptions like Growth Rate, Currency Rates, Tax Rates have coherent values.

You might also want to check whether some Application Variables or board filters are set to a specific year, that you could also change to mark the change of calendar.