Pigment's Google Sheet Connector allows Pigment users to load pigment saved views into Google Sheets, as well as Push data from Google Sheets into Pigment.  This article will show you how to install and log-in to the Pigment Connector.  There are two separate articles on the specifics of loading data from Pigment into Google Sheets and loading data from Google Sheets into Pigment. 
Table of Contents
How to Install
Below are the instructions on how to install from the Extensions tab within a Google Sheet, you can simply click this link to go directly to the Google Workspace Martketplace.
The Pigment Google Sheet Connector is available through the Google Workspace Marketplace.  Follow the steps below to install the add-on.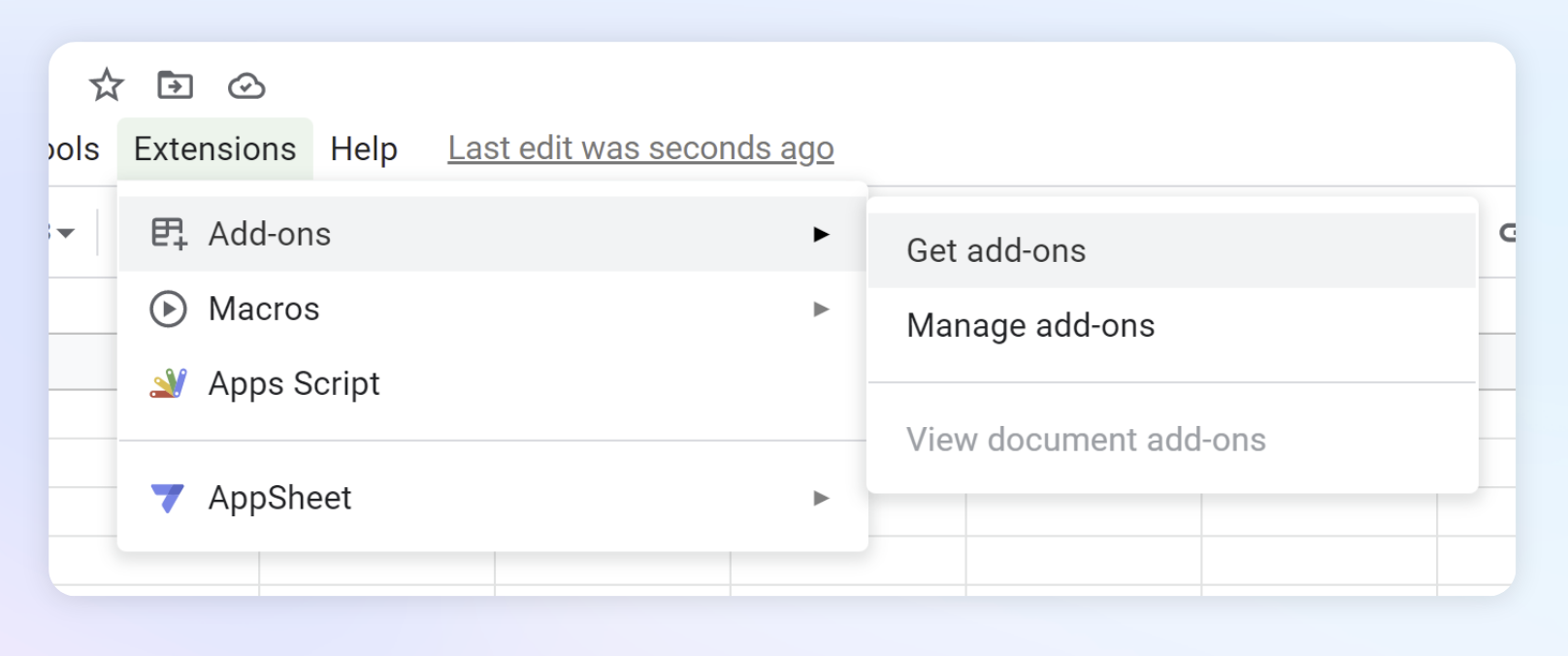 Link to store
Open a Google Sheet spreadsheet and navigate to: Extensions > Add-ons > Get add-ons
Type Pigment Connector into the search bar at the top
Locate the Pigment Connector add on and click Install
Use your Pigment credentials to log in
Select Allow to give the Connector 
If your company requires Google Workspace admin to install apps, you might need to reach your IT to get the Add-on approved. 
Here is the Google Documentation regarding how an Admin can install Add-on for specific users.
How to activate Google Sheet Connector
Once installed, you will be able to use your Pigment login credentials to sign into the connector.  Your access in Pigment will be the same when you log in through the connector. This means you have access to the same Applications, with the Access Rights. This means you won't be able to pull data that is restricted. 
Open any Google Sheet
In the Google Sheet Menu, navigate to Extensions > "Pigment Connector" > "Open Pigment side bar"
Click Login and type in your Pigment credentials.
Close tab