For all the new joiners, a quick reminder of what you get with this newsletter:
👉🏾 Around 10 fresh job offers
👉🏻 From top companies worldwide
👉 Every Thursday
 Executive Positions
"We are searching for a Corporate Strategic Finance leader responsible for the execution of planning, analysis, and insight into financial projections and strategic goals. You'll marry vision, technical expertise, pragmatism, and creativity to empower others and further our use of data in key decisions. You'll contribute to Miro's growth and profitability by solving some of our most difficult scaling problems!"

  [RETAIL]
📍Bridgewater, US
"This role is critical in changing the internal ways of working to enable PVH to leverage the dynamic advances in the Planning capabilities and this individual must have proven experience in driving transformational change, global scale and positioning the company to incorporate emerging technologies around enterprise planning technologies and strategies."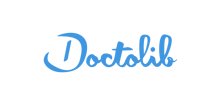 [SOFTWARE]
📍Paris, FR
"A professional is needed to reinforce a team of 3 people and a manager, focusing on financial planning, closing processes, performance measurement, operational KPI analysis, cost control, budgeting, forecasting, and ad-hoc analysis. The role involves ensuring accuracy, analysing variances, and preparing high-quality presentations for both finance and non-finance audiences."
Other Positions

 [SOFTWARE]
📍Portland, US
"The role involves driving global financial and business planning, budgeting, forecasting company performance, providing financial metrics and insights, driving strategic finance initiatives, supporting earnings material preparation, and leading the global FP&A team with an ethical, inclusive, and high-performing culture."

 [FOOD SERVICES]
📍London, UK
"Provide analytical driven insight to support decision makers and understand the P&L impact of those decisions. Reporting into the Finance & Strategy Manager (F&S Editions & HOP) , you will work with stakeholders to manage data and model strategic initiatives to drive the long-term growth of the business. This role is perfect for someone who enjoys solving difficult problems and can work directly with senior management."
 [FINANCIAL SERVICES]
📍Berlin, DE
"Your main responsibility is to support the team in their daily operations, such as creating financial models for business decisions, contributing to the identification and tracking of KPIs, and controlling the revenue and expense budget as well as provide detailed insights on the company performance and give guidance on management decisions."

  [IT & INTERNET]
📍New York, US
"The ideal candidate will have the ability and desire to: wear many hats throughout the course of a day, be comfortable making contributions that span from detailed analysis to executive-level summation, and interact across all levels and functions of the organisation. Our work environment is open and fast-paced, and this role presents a great opportunity for individual growth while helping to build our growing organisation from the ground-up."
"Reporting to the Senior Manager, Financial Reporting, the Senior Accountant, Financial Reporting will support the financial reporting team. This individual will have the opportunity to develop their knowledge and experience performing financial reporting for a publicly-traded company and gain exposure to a wealth of intriguing accounting & finance matters."

 [SOFTWARE]
📍London, UK
"The Financial Reporting Lead will work with the Capdesk Valuations team, focusing on IFRS and share-based payments, customer support, and CS. They will provide guidance, shape product roadmaps, and ensure coherence in financial reporting. They will collaborate with sales and customer success teams, gather market insights, and establish Capdesk financial reporting as a reliable and auditable source."

 [FINANCIAL SERVICES]
📍New York, US
"Payoneer is seeking a talented FP&A Associate to oversee the North America Go-To-Market (GTM) effort. The FP&A Associate will serve as a key member of the global FP&A team and play an important role in influencing the strategic direction of the business through a combination of insightful analysis and business partnering."
---
Upcoming FP&A Events
Stay on top of the latest trends and meet other financial leaders who've faced similar challenges.
🇺🇸 AFP FP&A Series Webinar: August 30
🇬🇧 CFO Innovation Summit: September 7
🇬🇧 Gartner CFO & Finance Executive Conference: September 18-19
🇫🇷 Euratechnologies: September 20