As you build more applications and more use cases in Pigment, you'll naturally spend more and more time in the platform. So it's a good thing Pigment has been designed to save time and improve efficiency, with plenty of built-in features to help you manage, add to, and collaborate in your workspace!
In this article, we're sharing 16 ways you can save time in Pigment, no matter what your use case is or how many people you have working alongside you.
How to save time on navigating & using Pigment
While Pigment is much easier to use than other planning tools, it's also highly customizable. This means there are some best practices you should follow to maintain that ease of use as you grow, and especially as you invite new users into your workspace.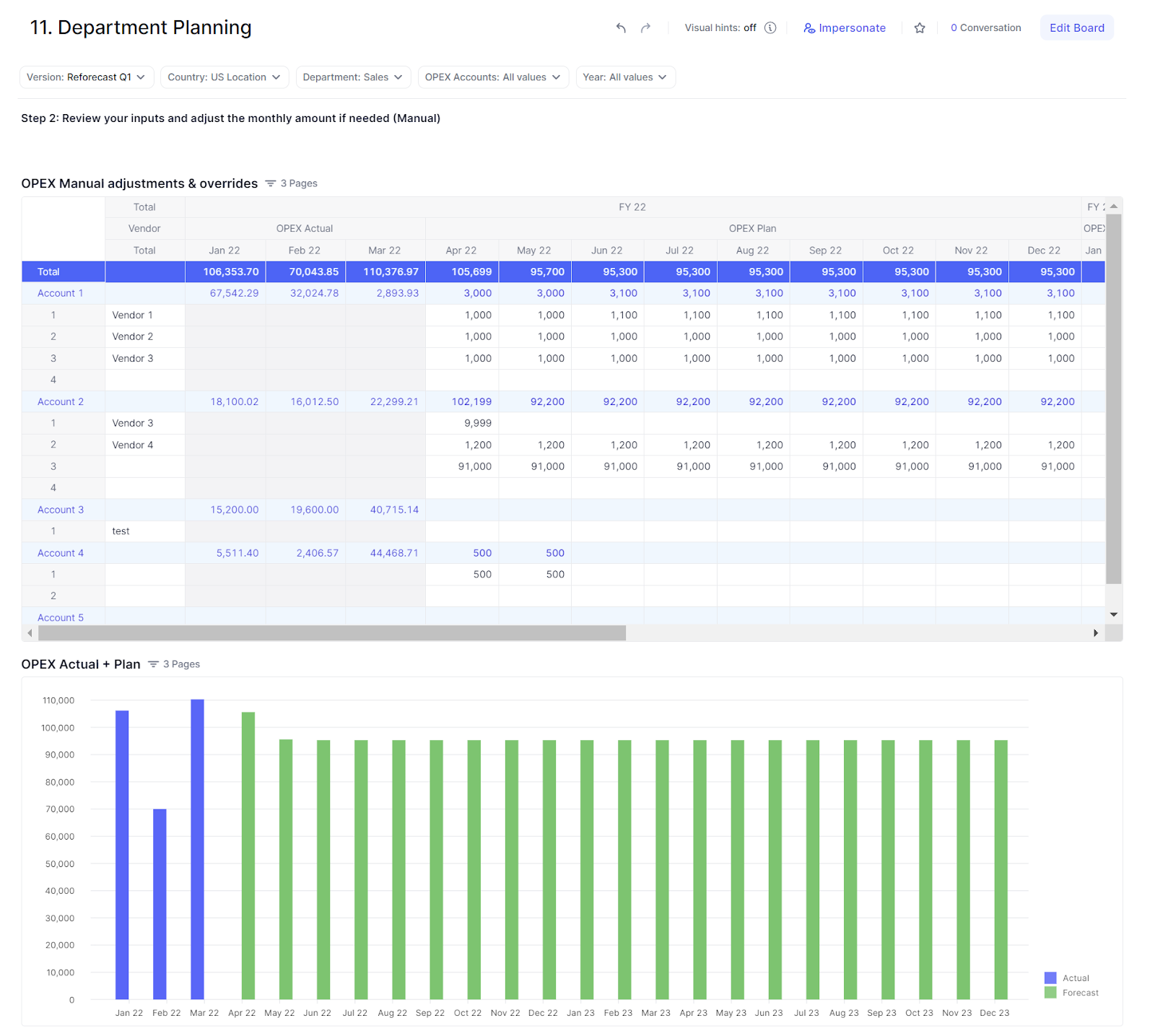 1. Make your boards as self-explanatory as possible
Boards are the primary way that non-modeler users will interact with Pigment, so it's important to design them in a way that clearly tells those users what they need to do and how to do it. You can even include instructions for use directly within the boards. Click here for some of our board design best practices.
2. Use conditional formatting to make actions clear
A subset of board design, conditional formatting allows you to set rules from the point of design to help make sure your colleagues always know exactly where to look. Whether it's highlighting anomalies or signposting action items, conditional formatting makes boards significantly easier to navigate, saving time for both the end user and for your team. Click here to learn how to do this in Pigment.
3. Learn the keyboard shortcuts
When it comes to saving time, every second counts! Here is a full list of our keyboard shortcuts so you can quickly navigate to, select or edit what you need, when you need it. 
4. Be intentional with your folders and subfolders
Folder structure is one of the easiest ways to help keep your workspace tidy and easy to navigate. Our Solution Architects have put together an article walking you through our best practice folder structure that can be easily adapted to your needs; click here to read it.
5. Maintain a clear naming convention
Just like your folders and subfolders, the way you name your blocks and boards is important for making sure you and your colleagues can find what you're looking for every time. Again, we've compiled a best practice guide for you to use as inspiration; read it here.
6. Set up your company color palette
With a name like Pigment, we obviously understand the value of color! And for those of you using Pigment for reporting, color can make a big difference in improving the clarity and perceived relevance of your reports. Plus, your workspace should feel like it belongs to you. But instead of manually changing the colors each time or setting them on a case-by-case basis, you can edit your custom color palette so those colors are always right at your fingertips! Read this article to learn more.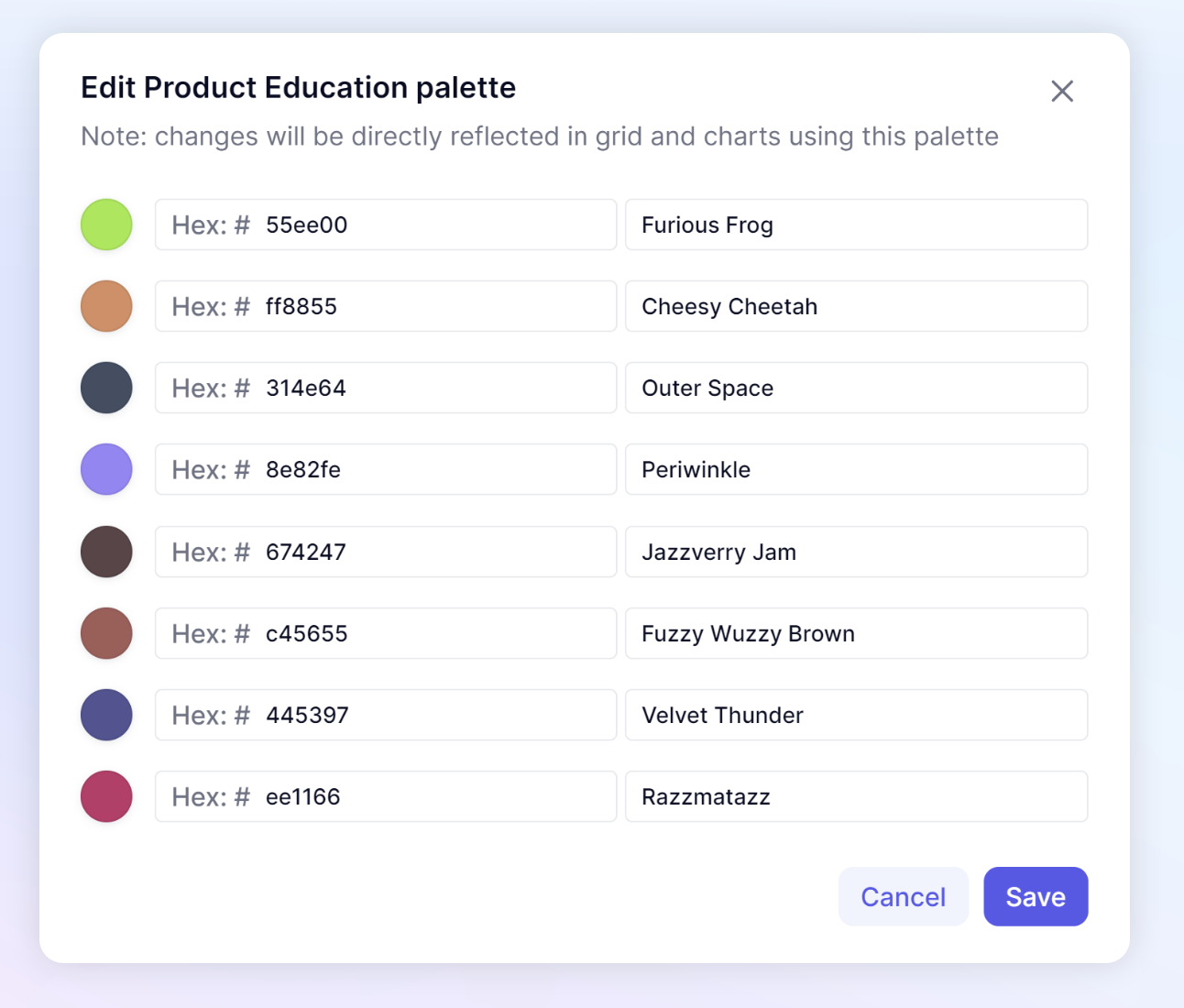 How to save time on data management in Pigment
7. Use automated and scheduled imports
Native connectors are, of course, the preferred option for syncing your data from other platforms, since Pigment maintains these integrations on a technical level - leverage these to save time by setting up automated & scheduled imports. The best practice is to load this data into transaction lists, which can then be aggregated into metrics. Learn more about setting them up here.
8. Set up data cleansing protocols
A slightly more complex solution, but one that could save you immense amounts of time, is to set up data cleansing protocols in Pigment. You can create data quality boards that surface anomalies or errors, which then saves your team time surfacing and correcting them. Click here to learn more about data validation in Pigment.
9. Streamline your blocks
Managing the number of blocks you create can help you save time in a few different ways, especially when it comes to performance and navigation. One of the best ways to streamline is to leverage dimensions to run different calculations on the same block in a single formula. This prevents you having to create multiple blocks for those different calculations, meaning less maintenance when you need to add new dimensions or share your metrics.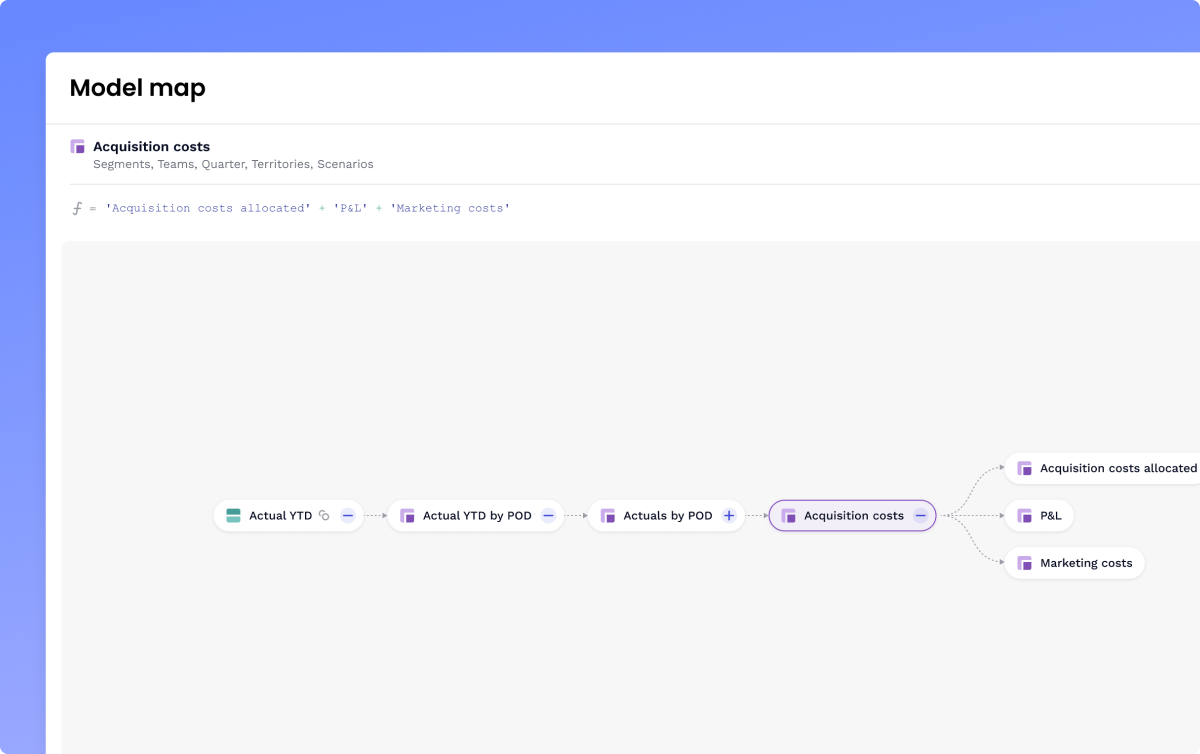 10. Get familiar with the dependency diagram
As your models and use cases grow and evolve, and likely the team working on them as well, it's important to be able to clearly visualize the data flow of any block within your workspace. This allows you to understand the implications of any changes, troubleshoot errors, and improve efficiencies. Click here to learn more about the dependency diagram. 
How to save time on collaboration in Pigment
11. Use Pigment's native commenting features
Back-and-forth about individual data points in a separate channel isn't just painful; it's a huge time expense for your team. Pigment's native conversations tools, like commenting, help you avoid that by allowing for comments and conversations directly within Pigment. Learn how to collaborate directly within Pigment here
12. Leverage Pigment Automations for process-related notifications
Tired of checking the same data manually to see if certain conditions have been met, or if a colleague has taken a certain action? Pigment Automations allow you to set up notifications so you can save time and work more efficiently. Here's a list of example use cases to help you get started.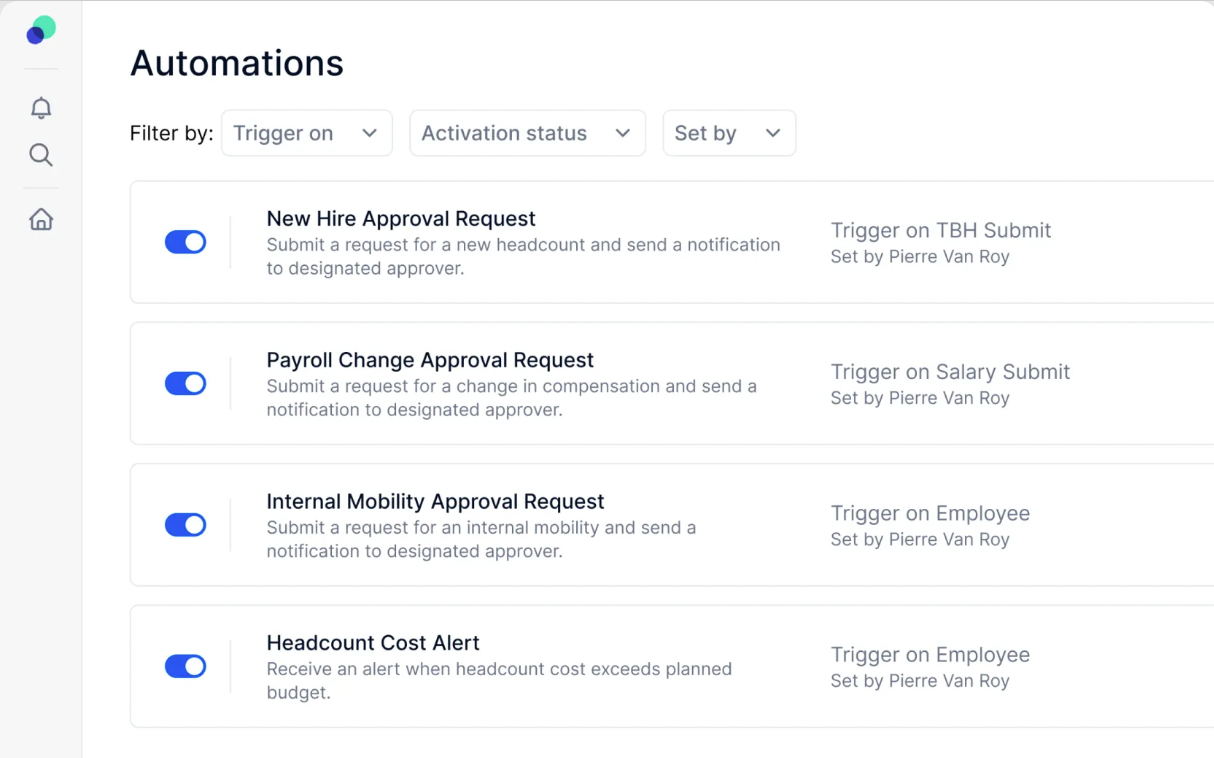 13. Don't forget about block descriptions
Just like the dependency diagram, block descriptions can help you remember what a block has been created for. This makes it easier to collaborate with other modelers and grow your models over time. It's an extra step now, but it will save you the back-and-forth and speculation later. To set a block description, navigate to the Details section in the block settings. This description can then be seen in the block explorer section of the application as well.
Growing with Pigment
14. Optimize your models and formulas for performance
Our customers tend to save a significant amount of time on performance, but again, every second counts. Here are some of our performance optimization best practices.
15. Start new use cases from templates
Did you know that Pigment has developed templated applications for common use cases, like Headcount Planning, Sales Capacity Planning, Carbon Accounting and more? Speak to your CSM for access to a template to kick-start your next use case!
16. Pay attention to new releases
Our team is constantly developing new ways to save you time and make your planning processes more efficient, so be sure to pay attention to new releases! You can always view the latest announcements in your Pigment workspace, but did you know you can use an RSS feed to push the latest updates into another channel as well? Click here to learn more.
If you have any other tips for how you've saved time in Pigment, let us know in the comments!