Pigment import updates, troubleshooting help and upcoming webinars!
Published: May 13th 2022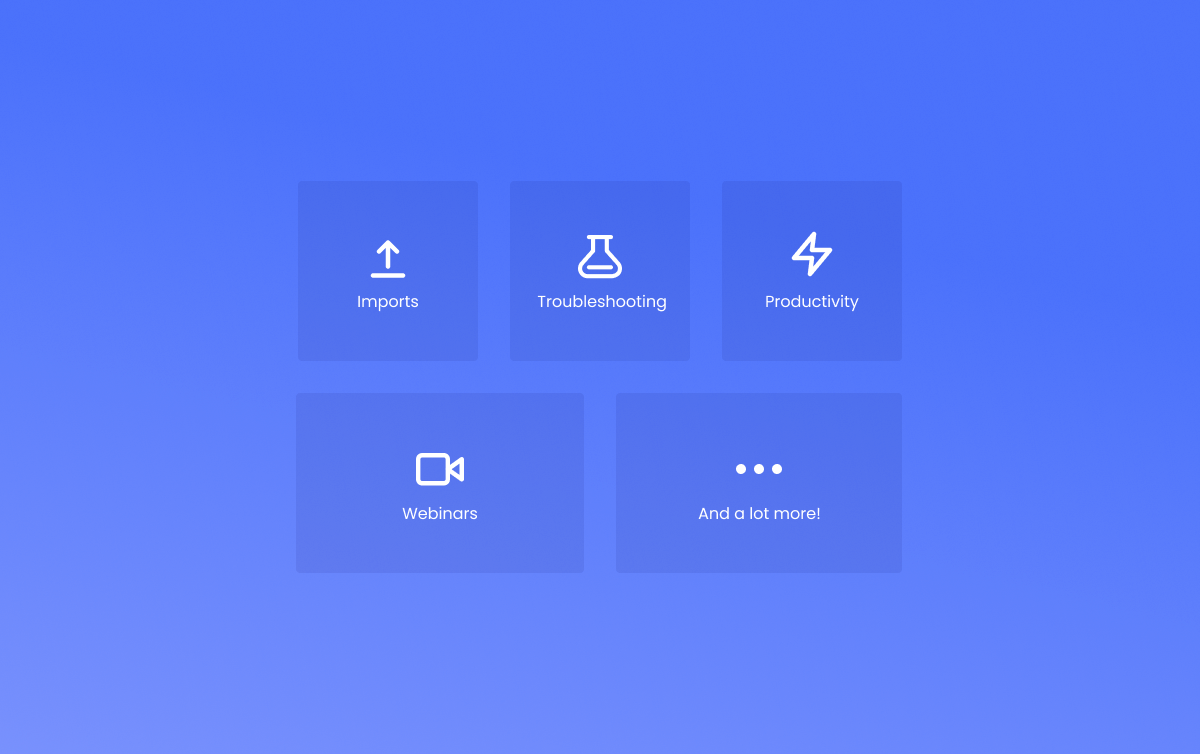 Hi Friends,
Pigment is continuing to improve at a rapid pace. We have some great updates in imports, navigation, troubleshooting, and increased productivity. We also have two webinar announcements at the bottom, one from our RevOps friends and an exciting announcement from our Product team.
---
Import Improvements

We know how import-ant 😉  it is for you to get your latest data into Pigment, that is why we have worked hard on improving your import experience. We introduced the ability to manually trigger imports for both CSV and native connectors. This will pair nicely with our two latest connectors, BambooHr and HiBob. We also improved flexibility within our imports, now you can define column-specific number and date formats, eliminating time spent in reformatting files and allowing for more time spent on planning.
---
Troubleshooting and understanding your data

The new custom mode in the Formula Playground makes troubleshooting formulas so much easier. Now you can define and adjust the dimensionality and data type of an existing formula, or use custom mode to create a new one.
 
As your application grows, it becomes increasingly harder to track all the places a list's properties are used. Now you can Show Property usages across your entire application.
---
Increased productivity with latest Sidebar updates
We have introduced a bunch of new updates to navigation with the Sidebar. Now you can drag and drop to resize the Sidebar, switch Applications, create blocks directly from folders and easily identify those without folders. If you have a Block or Board that you want to move into a folder, now you can simply drag and drop them! We also took away the need for small ad-hoc calculations, you can easily use your mouse to highlight a grid to see Sum, Average and Count.
---
Hear from RevOps leaders of fast-growing businesses
We're hosting a live panel discussion on May 24th at 6:00 PM (CET) about growing and scaling RevOps teams. Featuring Cindy Hancock, Director of Revenue Operations at Highspot , Naven KY, Head of Revenue Operations at Ecovadis, and Phil Lacorte, VP Sales Operations at RingCentral, to share their experience with us.  Sign up here
---
Upcoming product webinar

It's like a newsletter but live! Thursday, June 2nd 5:30 PM (CEST) and 11:30 AM (EST), we will be introducing Scenarios. A new feature that allows you to have multiple iterations of plans within your application. We will also be showcasing some other features as well as a sneak preview into what's coming next!
Interested in other planning uses cases?
Learn about how to connect and build headcount planning or sales capacity planning in Pigment by joining our upcoming live product tours.
Want to catch up on previous newsletters?  
We will be posting all of our previous newsletters in the community you can find them here. We're always looking to improve so please don't be shy and share your comments via e-mail, by contacting your Customer Success Manager, or tag me in any community discussions!

Thanks,
Chris from Pigment