🎓Pigment's Academy is live🎒
Check out our favorite back-to-school updates!
Published August 31st 2022
Hi friends,
It's that time of year when the kids go back to school and vacations are over.😒 It's not all bad news though. You can still enjoy the new view panel, try out a new look with chips 😜 (don't eat these), and bring in new opportunities with the Lever connector. In solidarity with the kids going back to school, we are continuing our education with Pigment's Academy.  
---
Introducing Pigment Academy! 🍎
It is back-to-school time, no better time to launch our Pigment Academy! No need to wait outside for the bus because these on-demand learning paths are available 24-7 from the comfort of your home. Show off your new trapper keeper or ask questions about these new courses in our virtual study hall. The team will also be posting new short tutorials every month so make sure to keep checking back in.
---
Access Rights in Dependency Diagram 
Holidays are fun, but you know what is more fun than drinks on a beach? 🍹⛱
 Troubleshooting Access Rights issues. Maybe not in the past, but now they are because of visualized Access Rights in the dependency diagram and the ability to see how Access Rights are inherited in a block's settings. It is essentially the new Clue🔍or Cluedo🔎. While we are talking about security, the new email domain functionality just made your workspace that much safer. 
---
Item updates for days! 
You'll never look at items the same after you hear about these updates. 😯 That's a little dramatic but you'll probably update them differently. You can now add items from a board! More of an item importer? Don't worry, I got you. When you Automatically add new items to dependent Dimensions, you get to select which dimensions this setting applies to. If that doesn't get you excited, what about the ability to update your Transaction list in small sections by deleting existing Transaction list items in a limited scope and replacing them with new items all from the same import?    
---
Search, navigate, and create with Command Palette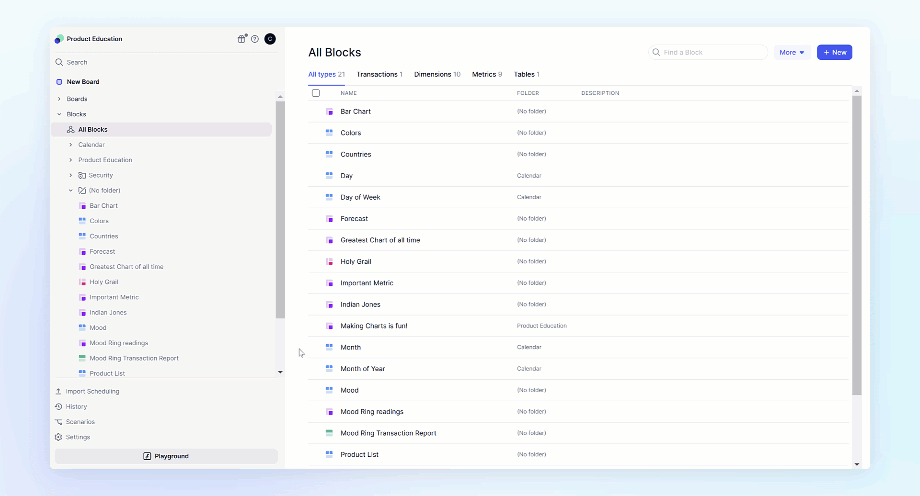 This update is a game changer when it comes to navigating Pigment!
Type cmd/ctrl + k to open the Command Palette and start searching within your Workspace and Applications. Once you find the Block you are looking for, you can instantly navigate to it. You can also create Blocks and Boards from it!  
---
Why Choosing Your First Customers Matters More Than You Think
Early stage SaaS companies are hyperfocused on ARR, but choosing your first customers can be just as critical. Don't miss this masterclass on the SaaStr stage in Barcelona by our co-CEO, Eléonore Crespo, as she shares how building trust and credibility with early customers matters more than revenue.

If you loved this, come say hi to our team in the Bay area at SaaStr Annual this September!
---
Want to catch up on previous newsletters?
We are posting all of our previous newsletters in the community, you can find them here. We're always looking to improve so please don't be shy and share your comments via e-mail, by contacting your Customer Success Manager, or by tagging me in any community discussions!
Thanks,
Chris from Pigment