With all the end of year madness, it's easy to miss out on some of these great updates.  Let's take a look back at the product releases from Q4 FY2022.
Table of Contents 
User Experience
URLs hold page selections and copy links to widgets
We upgraded our link sharing to include your page selections within the URL.  This means when you send a Pigment link to someone, they open up to your exact view and page selections.  We also added a copy link button on widgets to make sharing that much easier.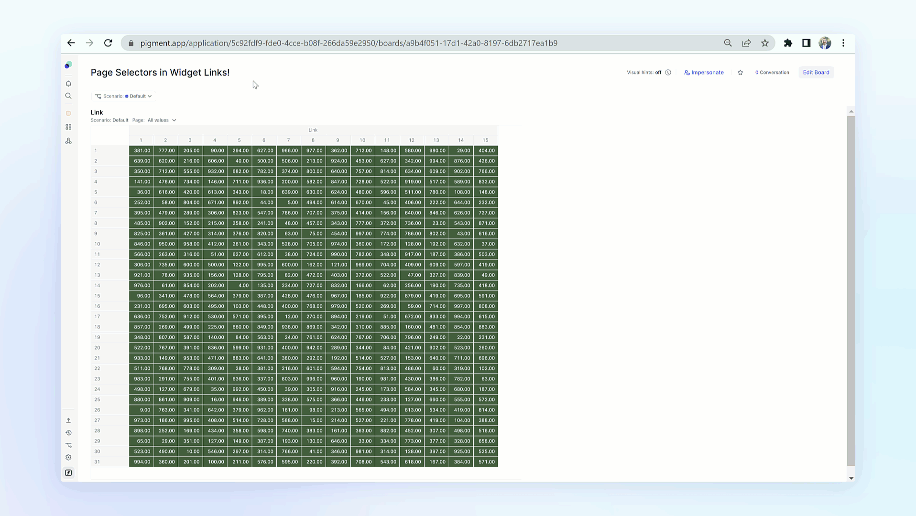 New shortcut for selecting headers
CTRL/CMD + Click now applies to column and row headers.  This makes it easy to select which columns you want to apply formatting to.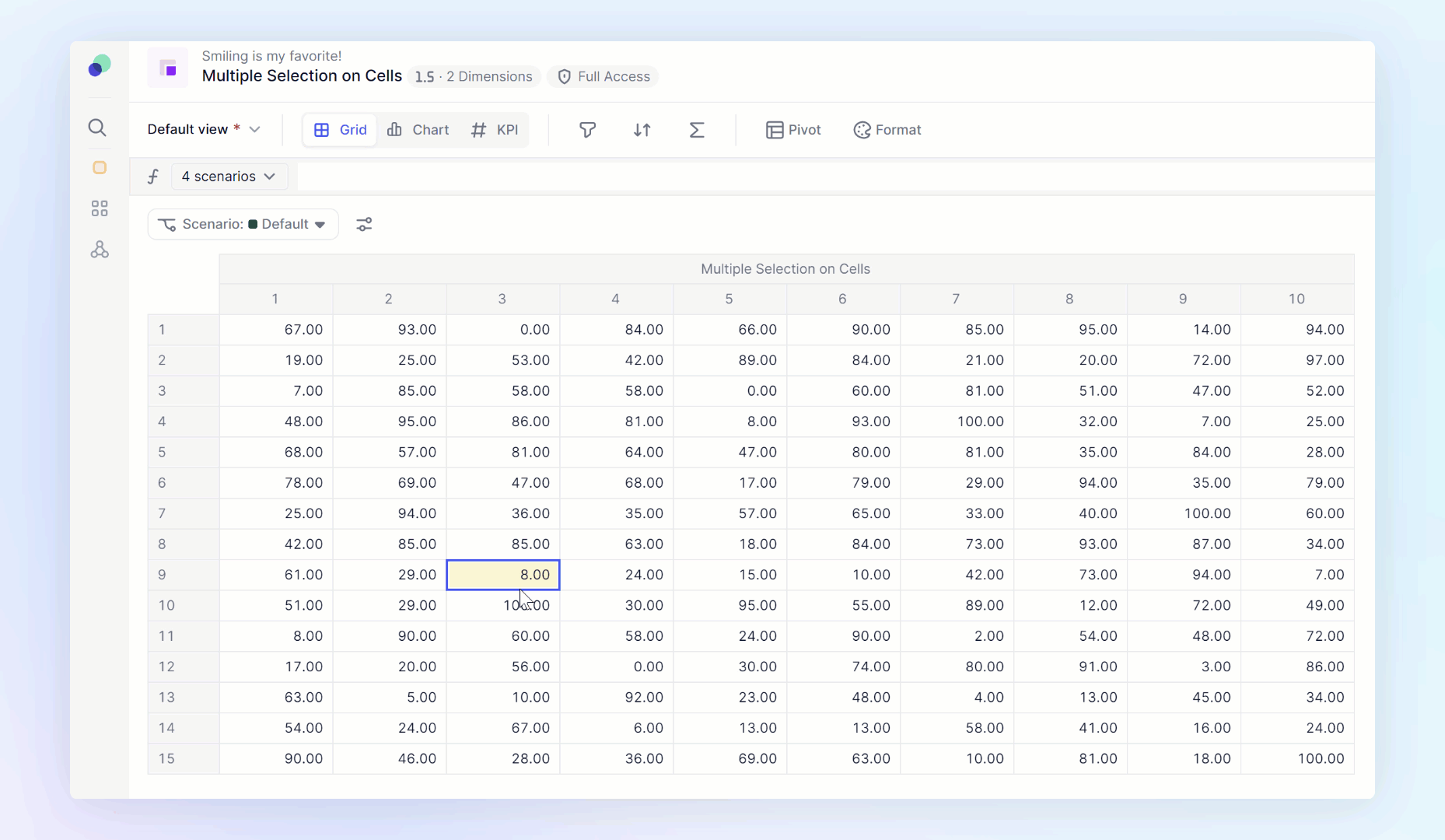 Formula playground for all 
Pigment now has a dedicated Formula Playground Permission that will allow anyone to try their hand at working with Pigment formulas.  Users can be given this permission to explore their data in new ways while also learning about Pigment formulas.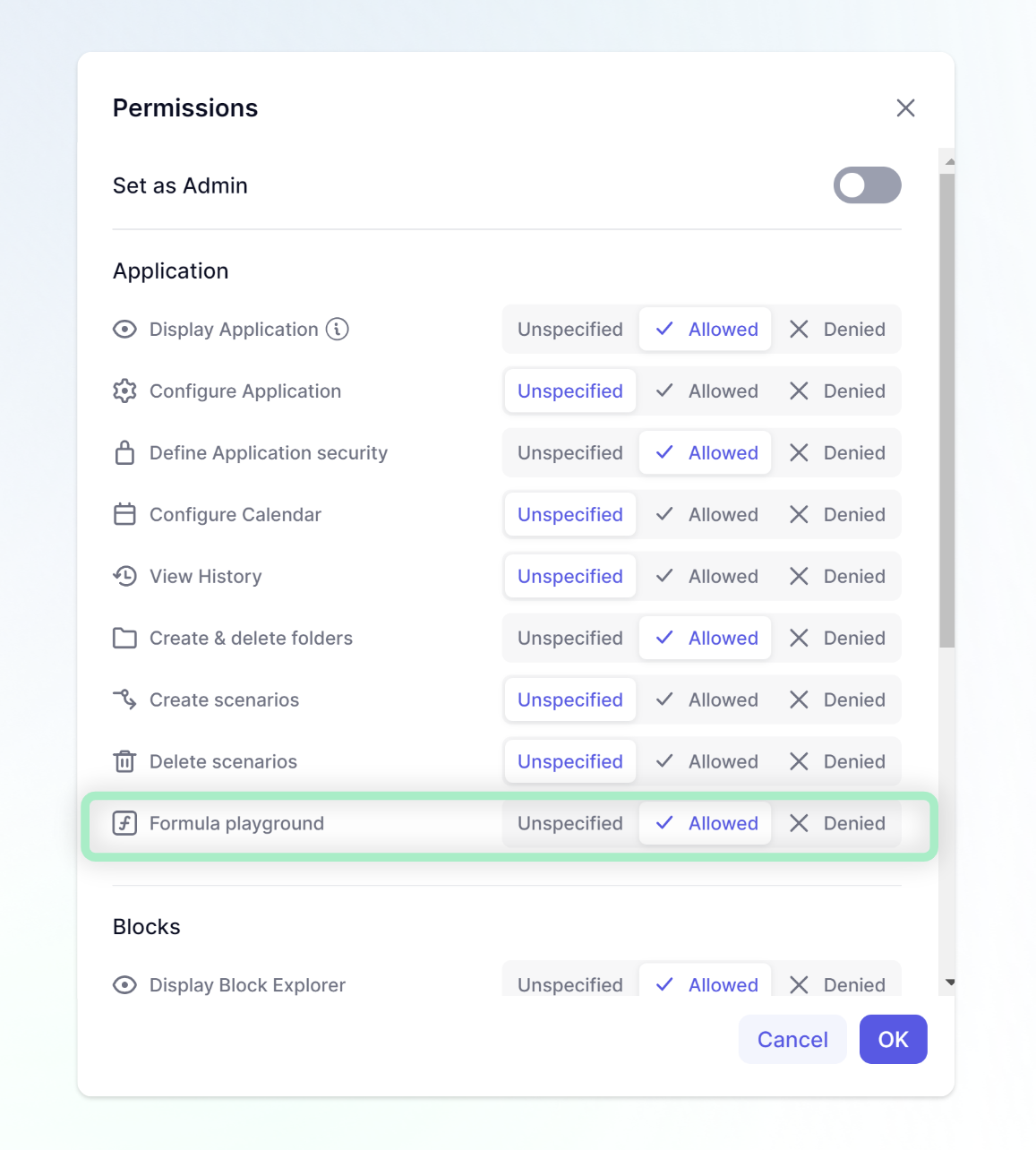 Set as Page from Grids and Charts 
It's now easier to get to the right page, without having to scroll up to the top.  We added the ability to right-click on an item displayed in a grid and choose Set as Page. This will adjust the corresponding Board page selector to that item. This feature is also available with Charts. Just click on a chart and you'll see the Set as Page. If a chart displays an item from multiple dimensions, all corresponding page selectors will adjust.
 Set as Page in Charts

 

 Set as Page from Grids

 
Block overview updates filters & override info
We added the ability to filter your Blocks from Block Explorer!   
This will allow you to easily identify Shared Status for Blocks, as well as more advanced features for Metrics and Tables. In Metrics, you can identify the Data Type, Formula status, including if overrides are on, and even the Dimensions in the structure. Tables allow you to select a Metric and see which Tables it's used in.
We also added a column for Metrics so you can easily identify which have override turned on.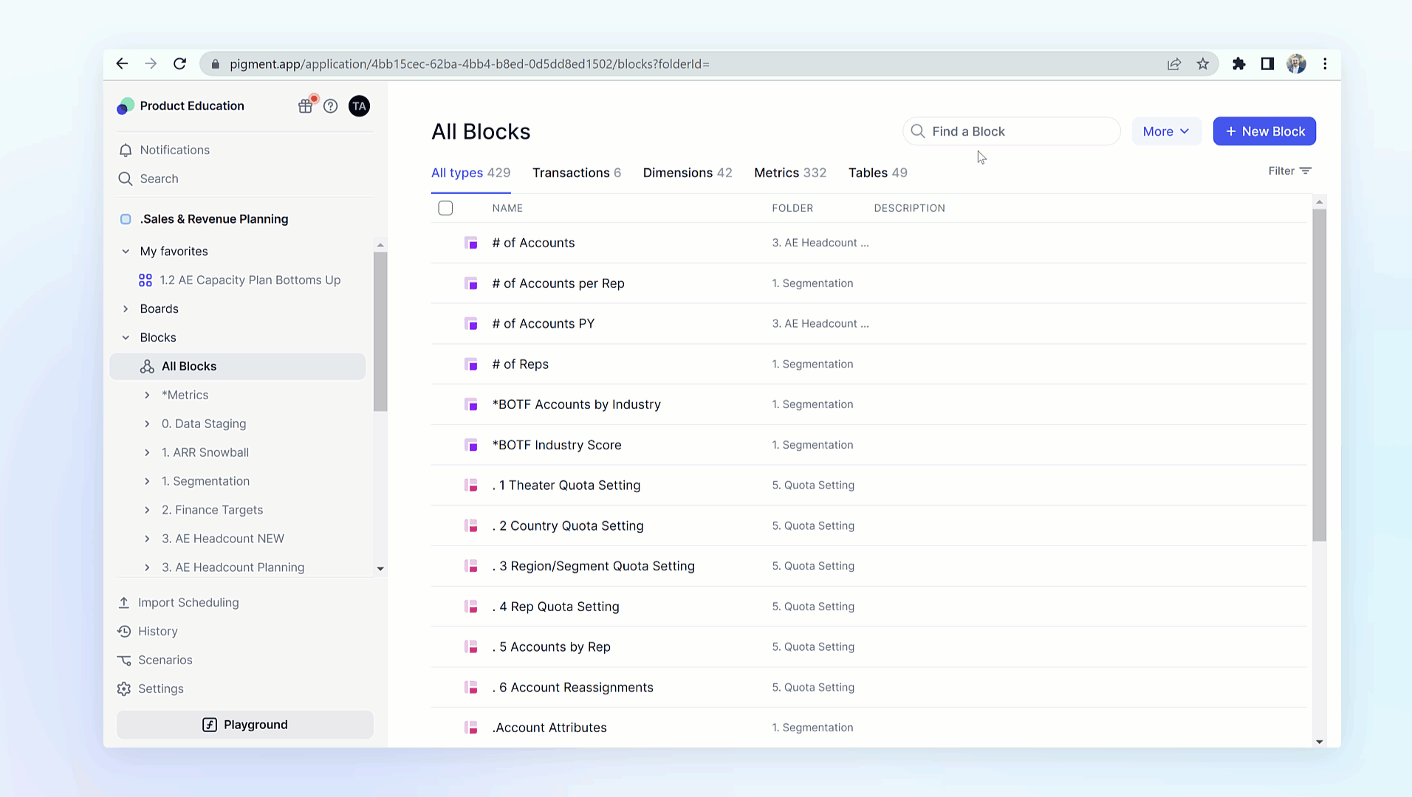 Moved layout button 
We moved the Layout options, instead of being hidden in the "Format" panel, it is now in the toolbar, next to the aggregator panel. The icon also adapts to the current Layout, showing if you are in Tabular or Tree!

Delete Item from Boards 
You can now delete items from a list widget that is published on a Board.
Easy Modeling and Reporting
Application variables 
Application Variables make it easy to update items used in Calculated item or Page selectors in multiple instances.
Easily create a variable, assign a Scenario or item to that variable, then use it for Page Selectors, Calculated items, and (coming soon) Show value as items. When it comes time to update, simply adjust the variable and the new item or scenario will appear everywhere the variable is used!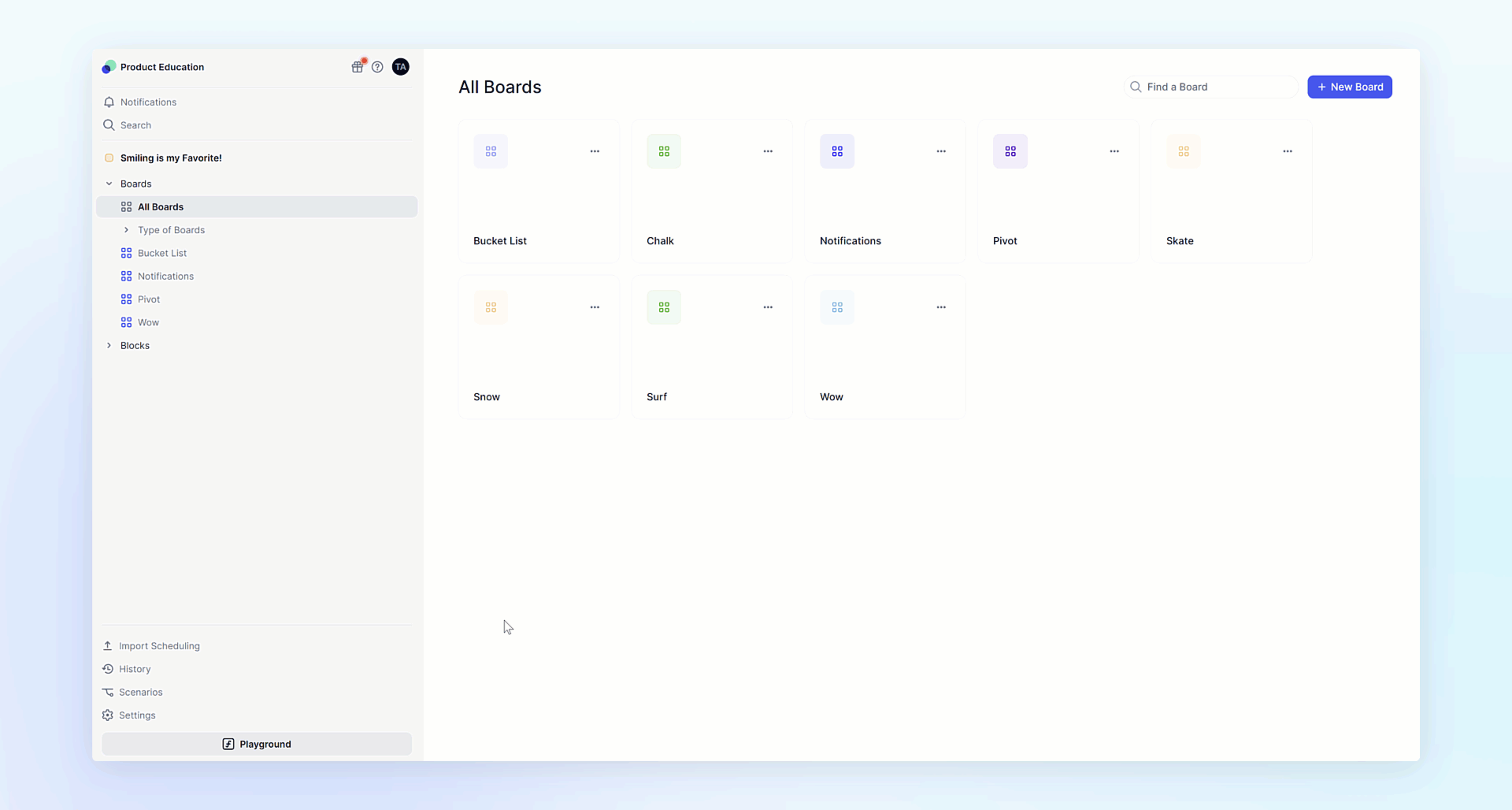 Action Buttons 
 Action buttons are a new type of widget that can be used for navigation to different Boards, launching imports into Blocks, and external links.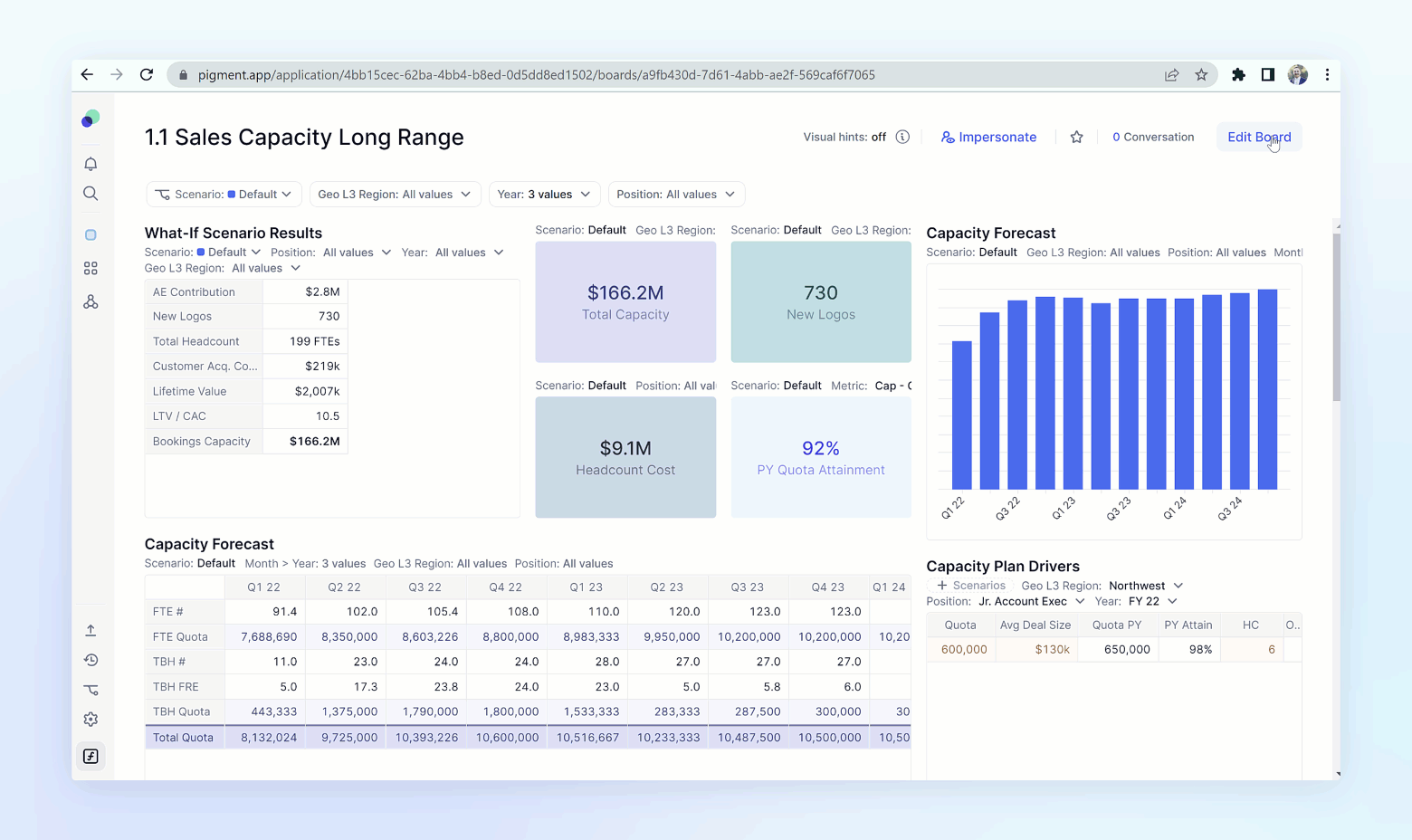 Hide and Minimize Page Options 
This latest enhancement will have your boards so clean, you can eat off them! Hide or Minimize your page selectors for a crisp clean look.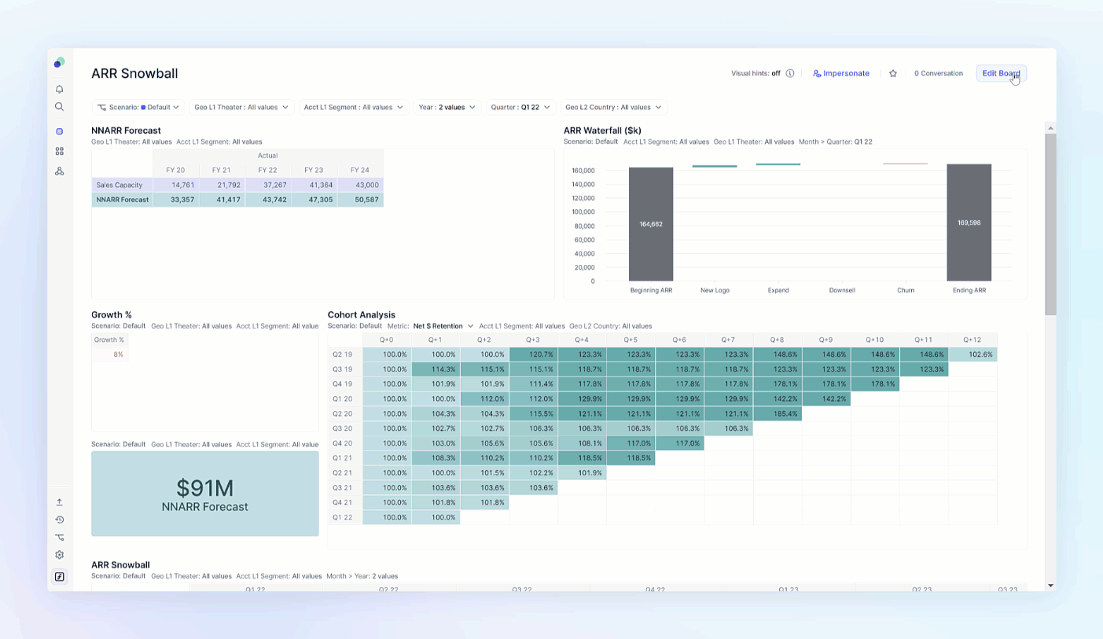 Order Board Page Selectors 
We made another improvement to our Board page selectors with the ability to place them in any order you want.  Simply drag and drop them into the order you want your end users to see them in.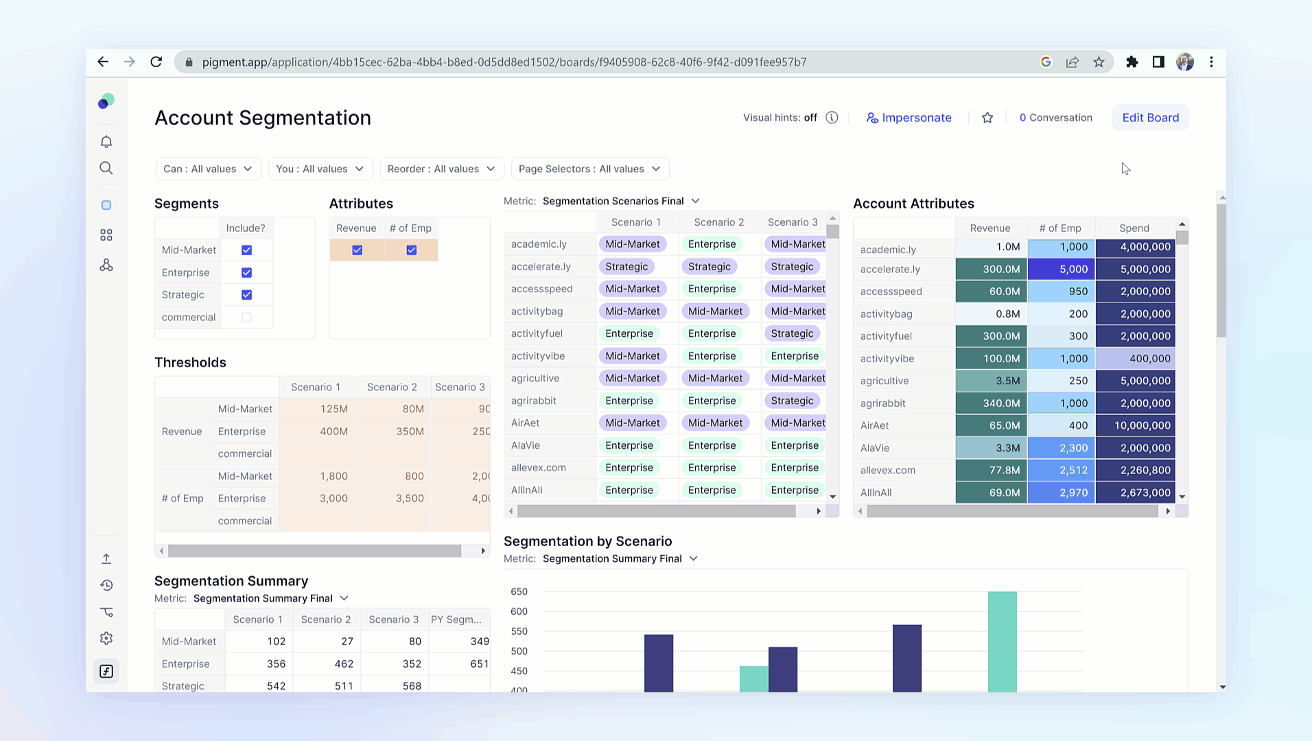 Multiple KPIs
KPIs now support multiple cells!  We made a few improvements to how you can leverage KPIs including;
Applying conditional Formatting to KPIs
Displaying additional cells as Calculated Items or Show Value As (CI/SVA)
Automatically having side-by-side KPIs when selecting multiple Scenarios
Displaying multiple metrics of a Table without creating multiple views
Pro tip: Application variables used as CI/SVA KPIs (Variance KPIs) are updated dynamically!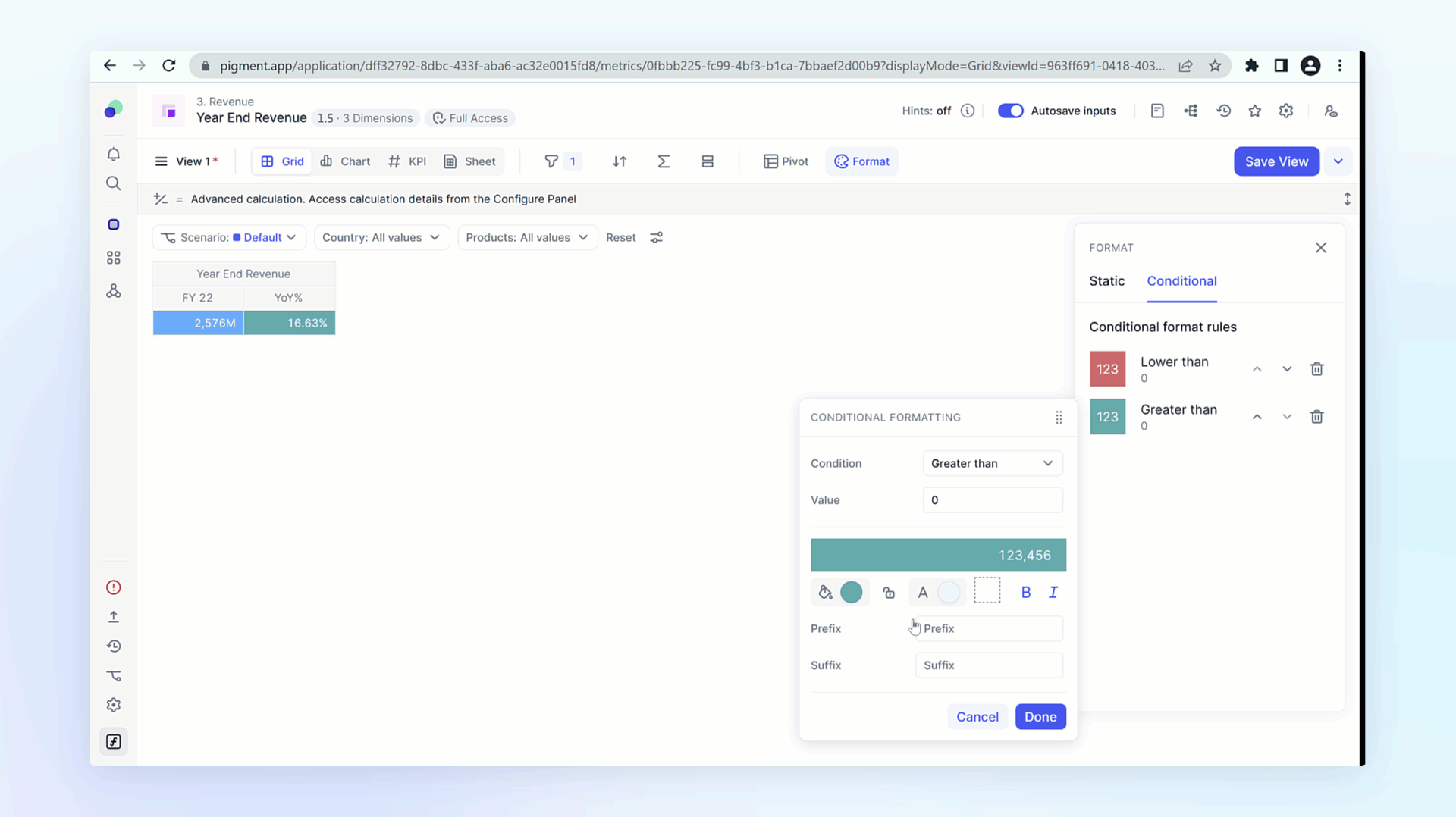 Formula playground updates 
We made some upgrades to the Formula playground to enhance your experience. I already mentioned it has its own permission, but we also upgraded how it works by opening to specific views and saving formatting options.
When you open the Formula Playground directly from a Metric, the view will be initialized with the current view you are in. If you start the Formula Playground on a Metric from a Table, the default view of the Metric will be shown.
If you customize your view in the Formula Playground by filtering, formatting, pivoting, or sorting, when you create your Metric, all those custom options persist in the created Metric and you don't need to reformat everything!
Import into Individual Scenarios 
We upgraded your importing experience when working with Scenarios.
Now when importing into an Application with Scenarios. You can choose multiple scenarios to import into, including All Scenarios.  Don't worry, it will not import into Read-only Scenarios.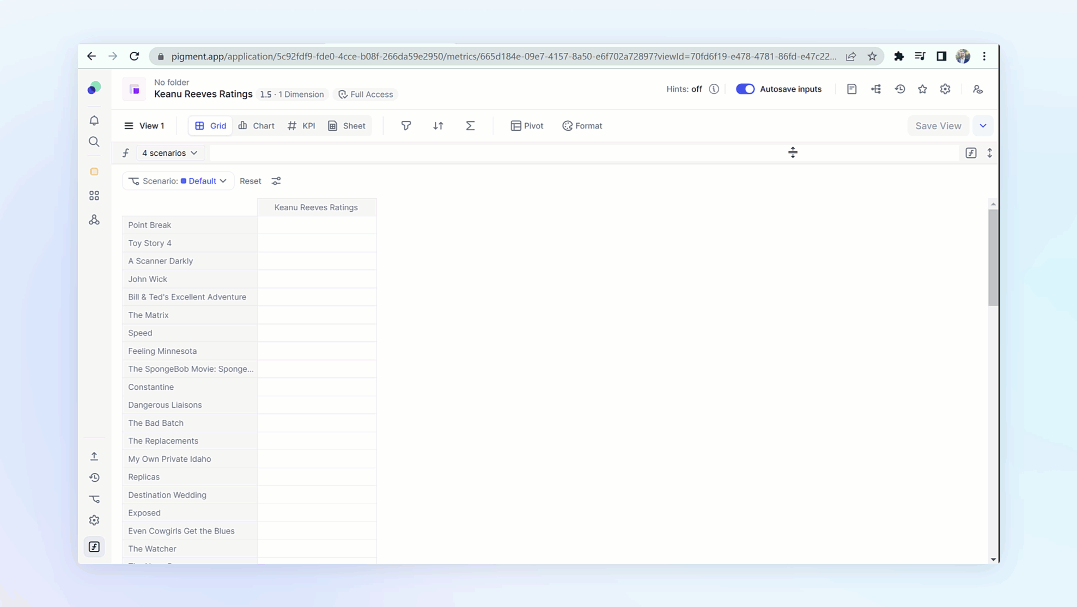 Import and Edit into all Scenarios at once
Now when importing into a Metric, you can use the Inputs and Imports populate data across All Scenarios setting to have your data imported across every Scenario!  This will make all inputs consistent across every Scenario.  It will also override Read-only Scenarios.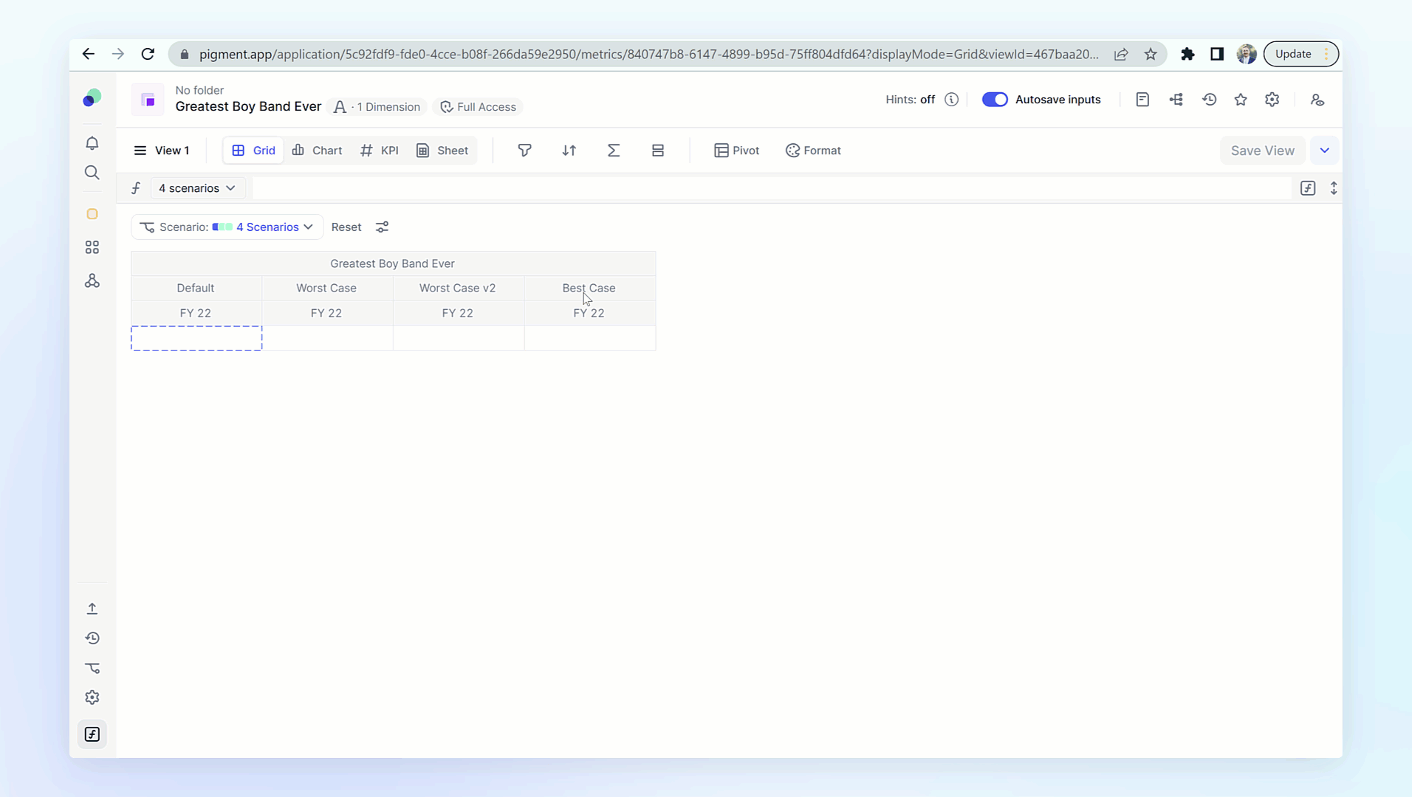 Snapshot specific Scenario
Now when taking Snapshots with the Scenario functionality activated, you can pick which Scenarios you want to snapshot.  This allows you to choose the specific Scenario you want versus having to snapshot all of them.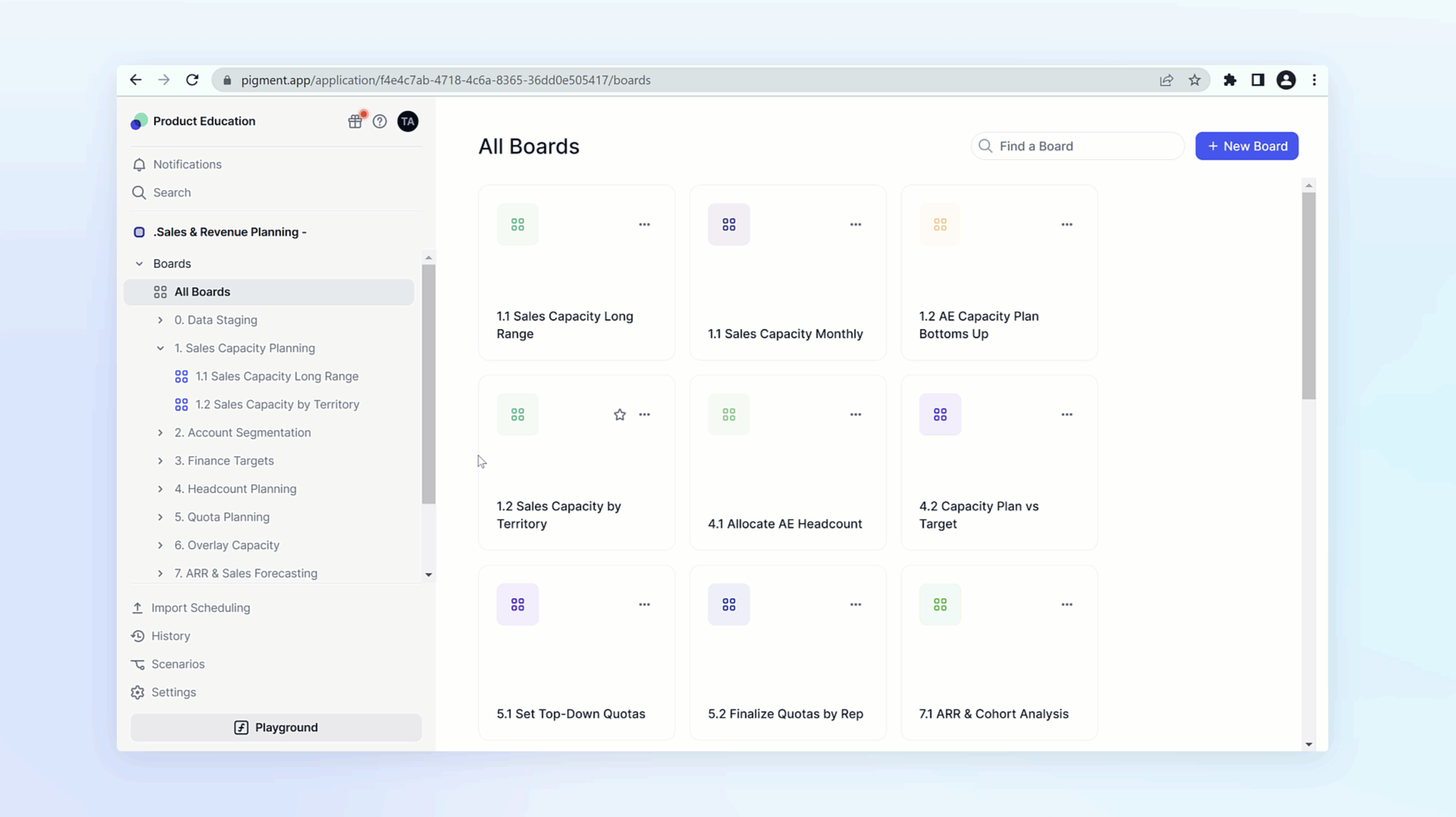 View Panel updates including the ability to create Boards 
We really made a lot of great updates to our view panel to help you understand how and where views are being used and make it easy to add a view to a Board.
Create a New View at the bottom of the Panel
Add a description to a View, visible in a tooltip on hover.
Get the View's usages in the same tooltip. You'll find the Boards using this View and access the Boards by clicking on the name.
Push a View to a Board.

If Board isn't ready, you can also Create Board from here.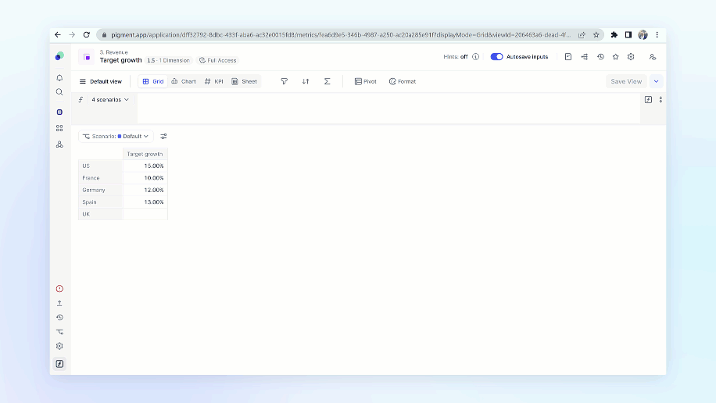 Formula syntax help 
Troubleshooting a formula for a syntax error just got easier. Now when inputting a formula, you'll see a highlight on the formula bar where errors occur.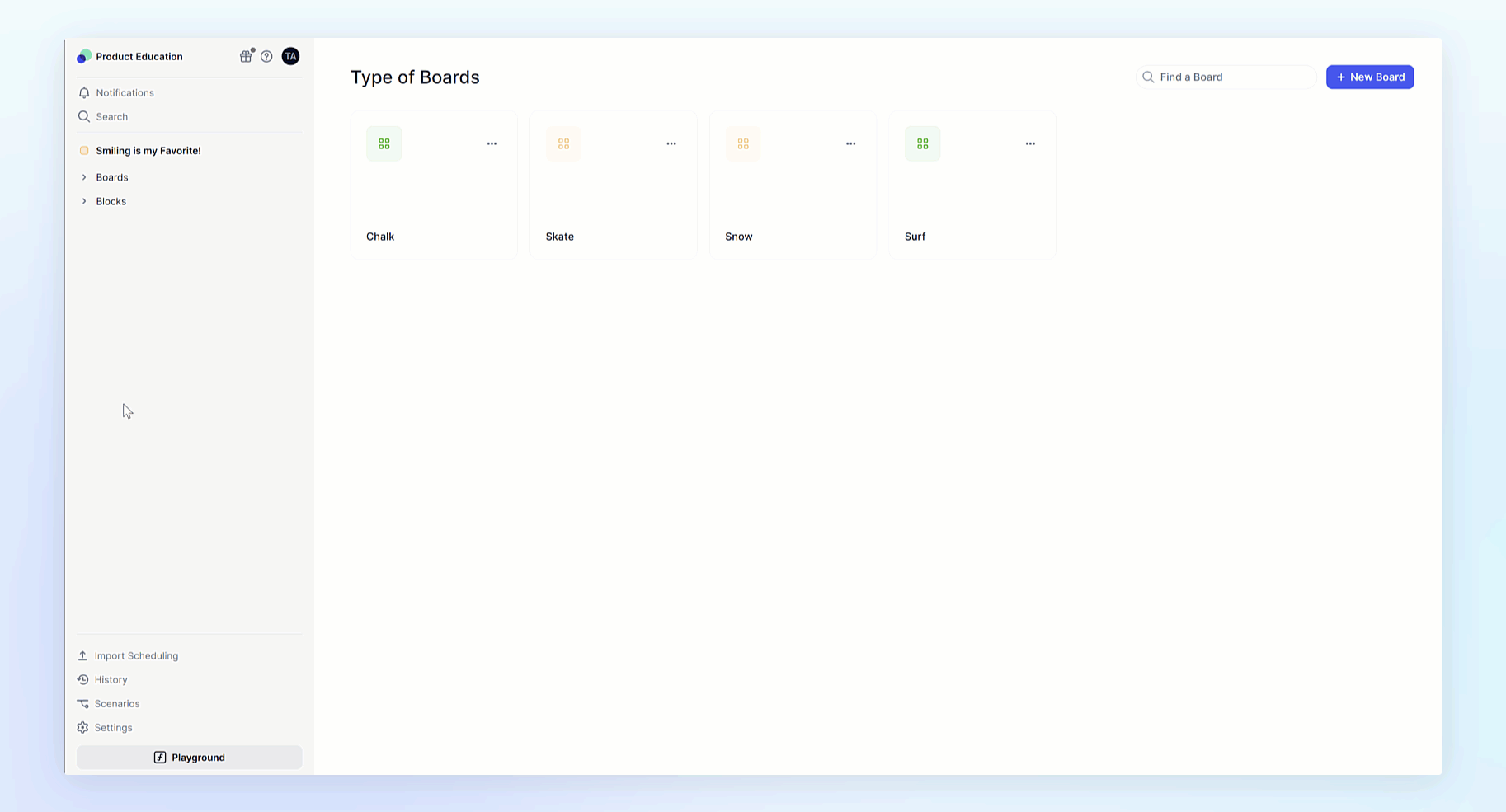 Sort and Filter by Metric value on groupings
Now you can filter or sort by metric value on grouping dimensions!  Just set your grouping dimension to the most granular level of your Table or Metric and you can filter or sort by Metric value. 
You can also filter by dimension properties! Simply select the dimension you wish to filter, and choose Property to be able to choose from any property defined in that List.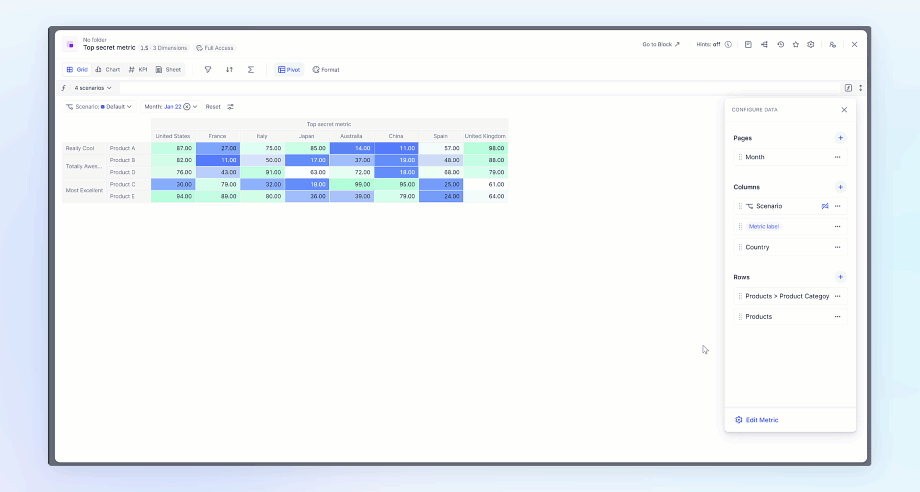 Current Value Filter
We added a new keyword:  CurrentValue to help with filtering and excluding values.  This keyword can be used to calculate the value for the entire formula or expression.  For example 
('Bloc A' + 'Bloc B' + 'Bloc C' - 'Bloc D')[EXCLUDE: ('Bloc A' + 'Bloc B' + 'Bloc C'  - 'Bloc D') > 1000]
Can  now be written: 
('Bloc A' + 'Bloc B' + 'Bloc C' - 'Bloc D')[EXCLUDE: CurrentValue > 1000]
Add load date in imports 
When setting up an import for a List or Metric, you can toggle the Add Load date to get a mappable column with the date and time that the data is loading into Pigment.
Yes, it works with connectors and scheduling imports!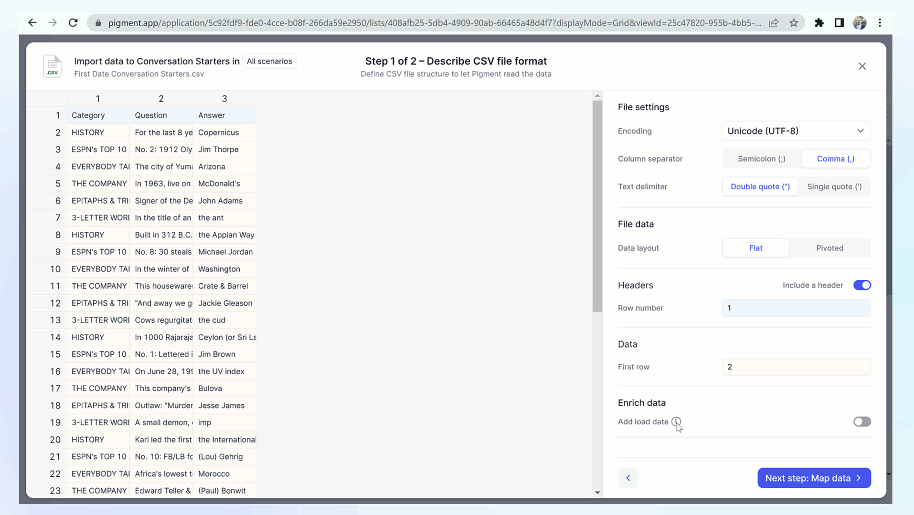 Exclude specific values from imports
You can exclude specific values when importing into a Metric or List. In Pivoted layout, simply type in the value you do not want to be included in your import and they will be ignored. You can click Exclude another value to add more. 

Values are case-sensitive and numbers with decimals must match exactly.
Fast Integrations
Lever connector upgrades 
Our latest upgrade to the Lever connector includes the ability to import the Opportunities.  We have also upgrade the backend to make it faster! Feel free to lose yourself in our Lever documentation. 
Personio
We added a Personio connector that allows you to import in custom reports. Bring your HR data such as names, teams, locations, and salaries.  This connector works with our scheduling capabilities.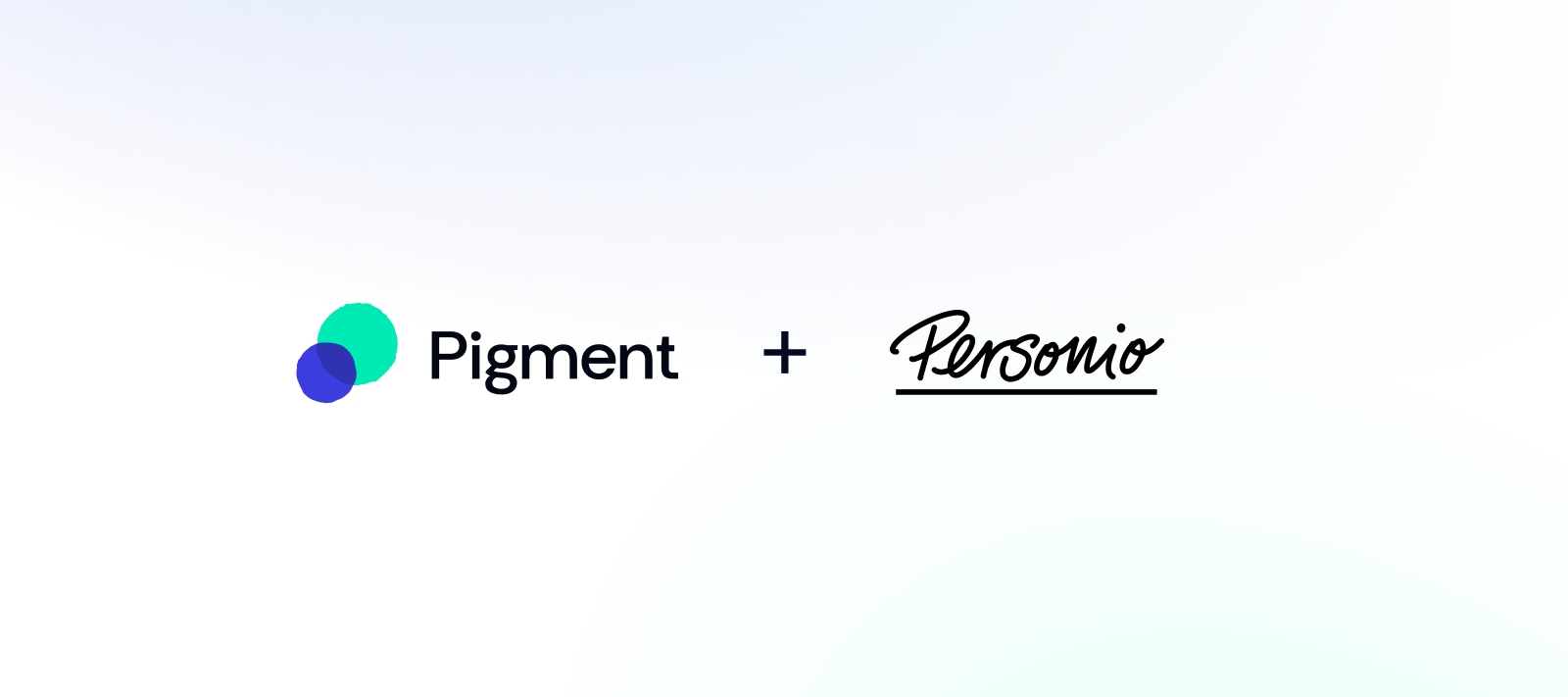 Amazon Redshift connector
We added a new connector for Amazon Redshift that allows you to import directly from the database or cluster. We are particular excited about the possibilities this one opens up.
You can read more about it here or search within our Connectors section on our community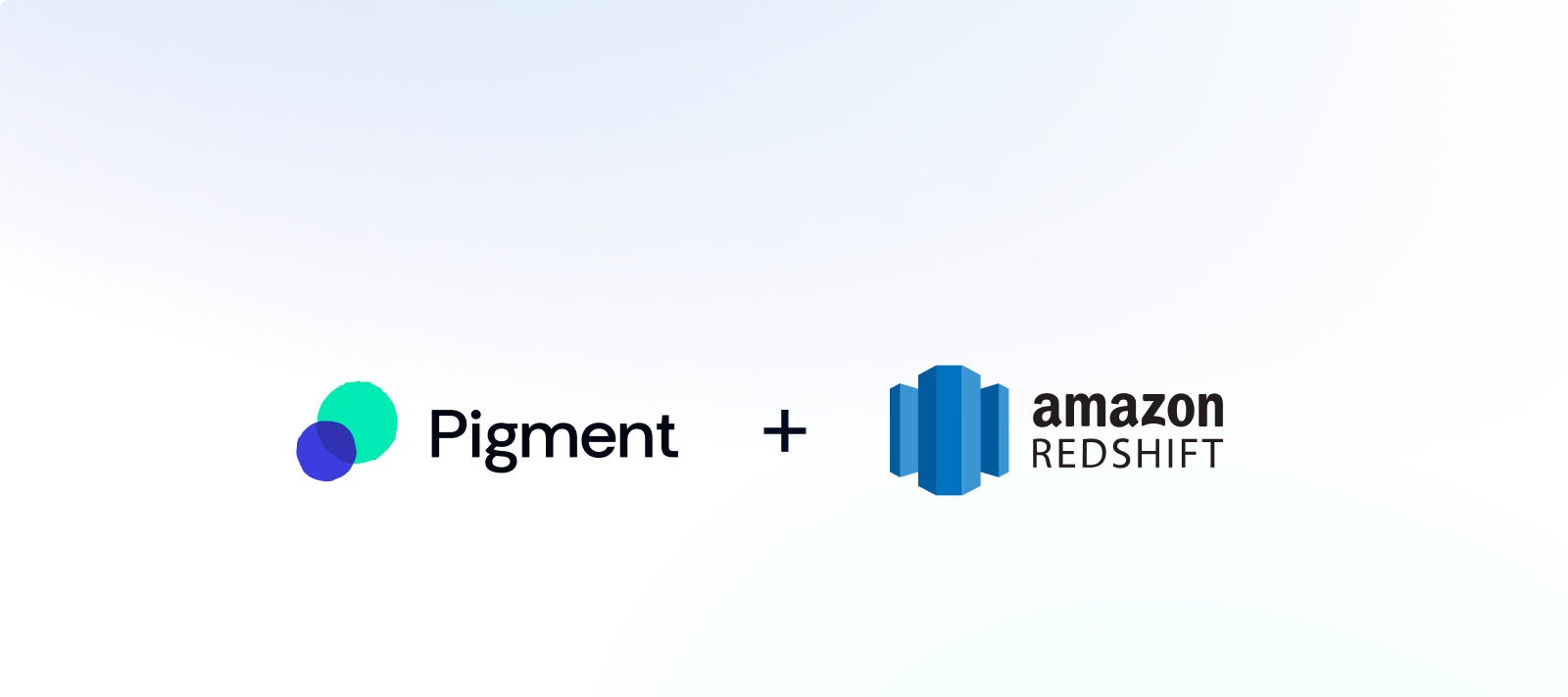 Greenhouse connector
New integration to greenhouse available now! Our documentation shows how easy it is to set up and load Offers, Jobs, or Openings data from greenhouse into Pigment.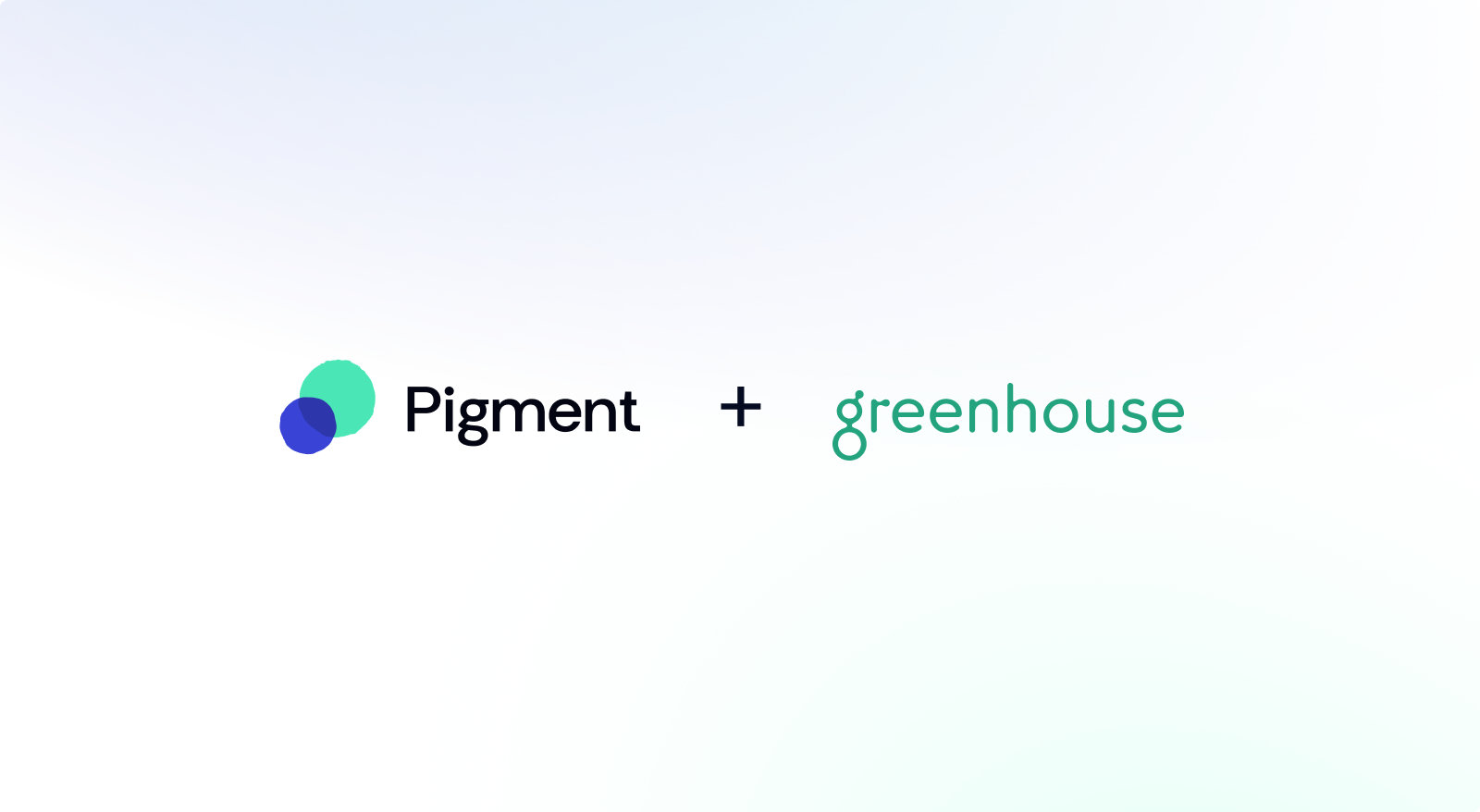 Secure Data 
Identify which members can read or write on any Block 
From within a Block's settings, in the Access rights panel, you can access the new View detailed access per members feature. This feature makes it easy to troubleshoot access rights by seeing the exact Read and Write access every member has for any individual Block.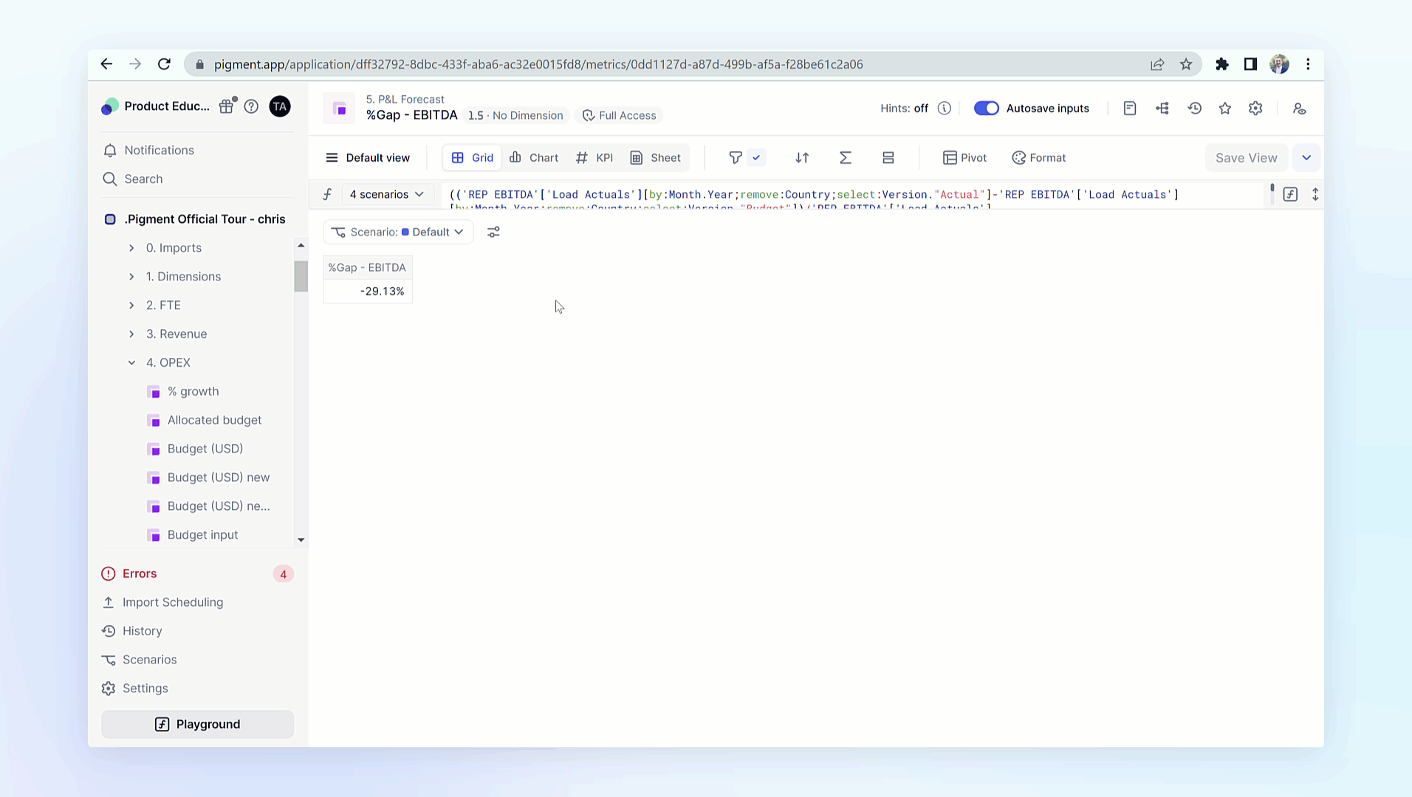 Thanks for taking the time to read this.  Don't forget you can always check out the latest updates within Pigment by visiting https://changelog.pigment.app/, subscribing to update, or clicking on the gift box at the top of the sidebar.  We love to hear your comments when we launch new features! 
-Chris from Pigment