Hello community,
I contact you regarding an issue of indirect costs allocation to several list items.

I have (fictive number) 10K€ of indirect costs categorized as "No checkout ID" which i want to allocate to each item of my item lists based on an allocation key.

To do so i've created 2 metrics based on 2 unique dimensions :
1. "Id_checkout" (Item list to which the direct costs and indirect costs are to be allocated)
2.  "Month" (because the allocation is based on a monthly basis)

First metric - Checkout level test - Consolidation of indirect costs
→ Filter on Indirect costs ("No checkout Id")
→ Dimensions : Date (Month), Id_Checkout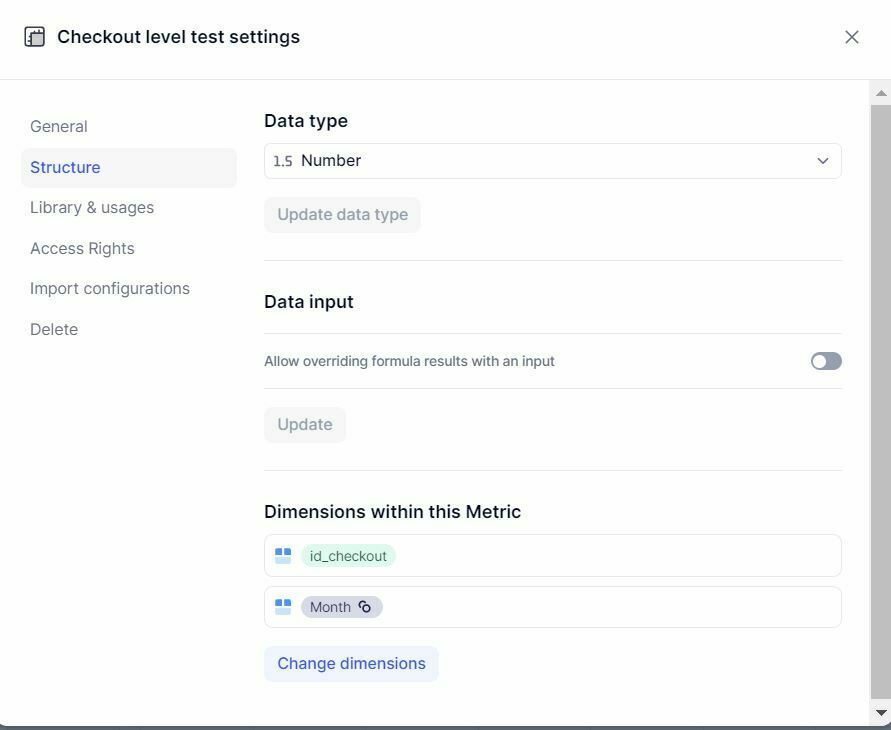 Second metric - Allocation Key Fees Test - Indirect cost allocation Key
→ Logic is to divide the direct costs allocated to each item list by the total cost of the month
1. Checkout level test - Direct cost per item - 2 dimensions (ID_checkout, Month)
2. Checkout level Fees for allocation key - Total cost per month - 1 dimension (Month)

→ It will give to each item list a weight in the total of fees of the month. We will use this weight to allocate the indirect costs.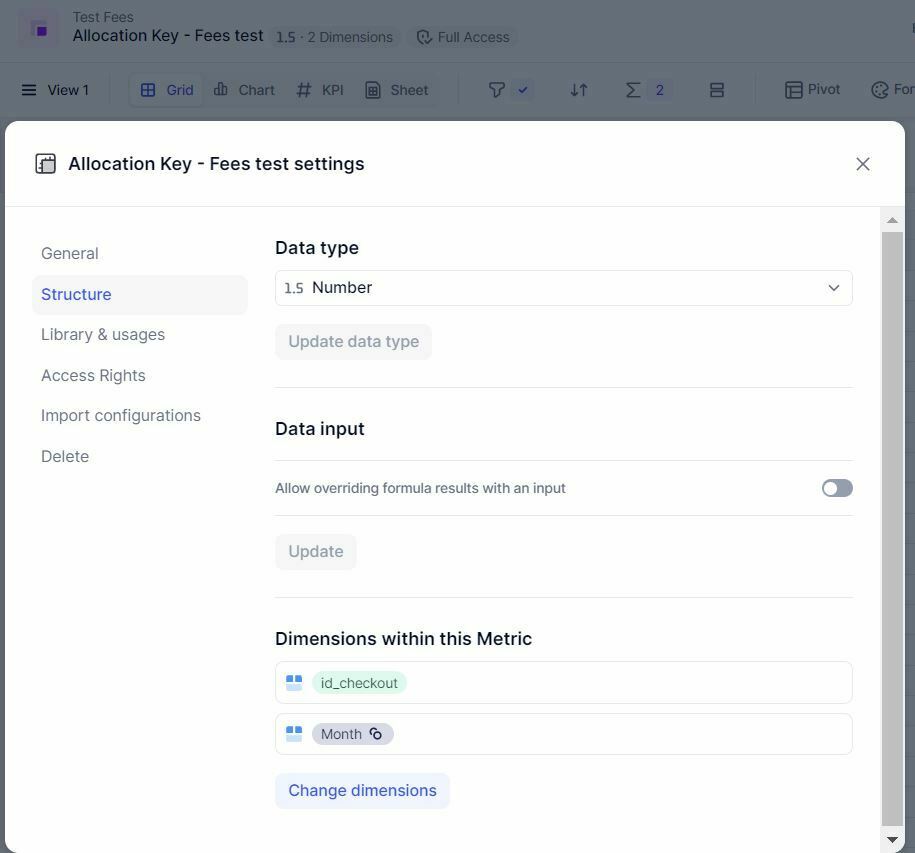 Final metric - Concatenation of the 2 first metrics
→ "Checkout level test" multiplied by the "Allocation Key Fees" 

The issue is on this metric -→ There is no result whereas i should expect the below result :
Initial indirect : 
100 

Weight allocation : 
Item 1 - 50%
Item 2 - 10%
Item 3 - 40%

Final metric : 
Item 1 : 100*50% = 50
Item 2 : 100*10% = 10
Item 3 : 100*40% = 40

My hypothesis is an issue of Dimension somewhere on the several metrics, but i did not identified where.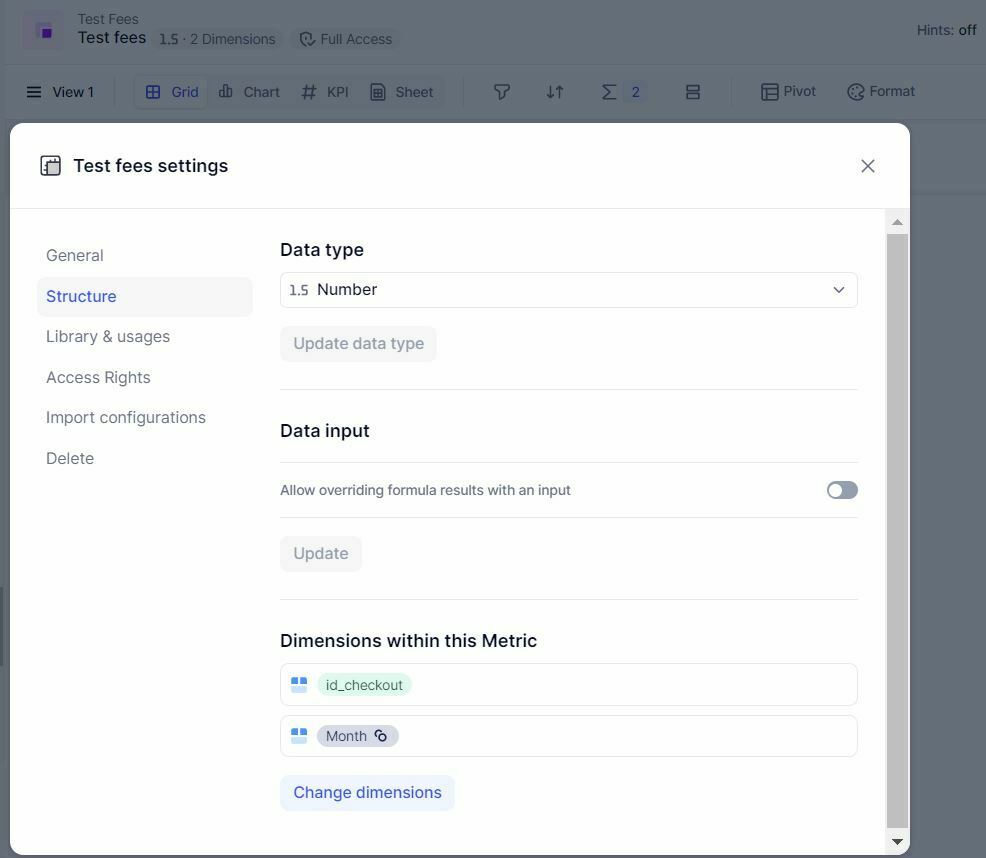 thank you very much for your time and help.