Hello,
I would like to create a metric that count the number of deals per month depending on the dimension below. 
In order to do so we should use " ID prm client and "date of first contract signature" from the below dimension.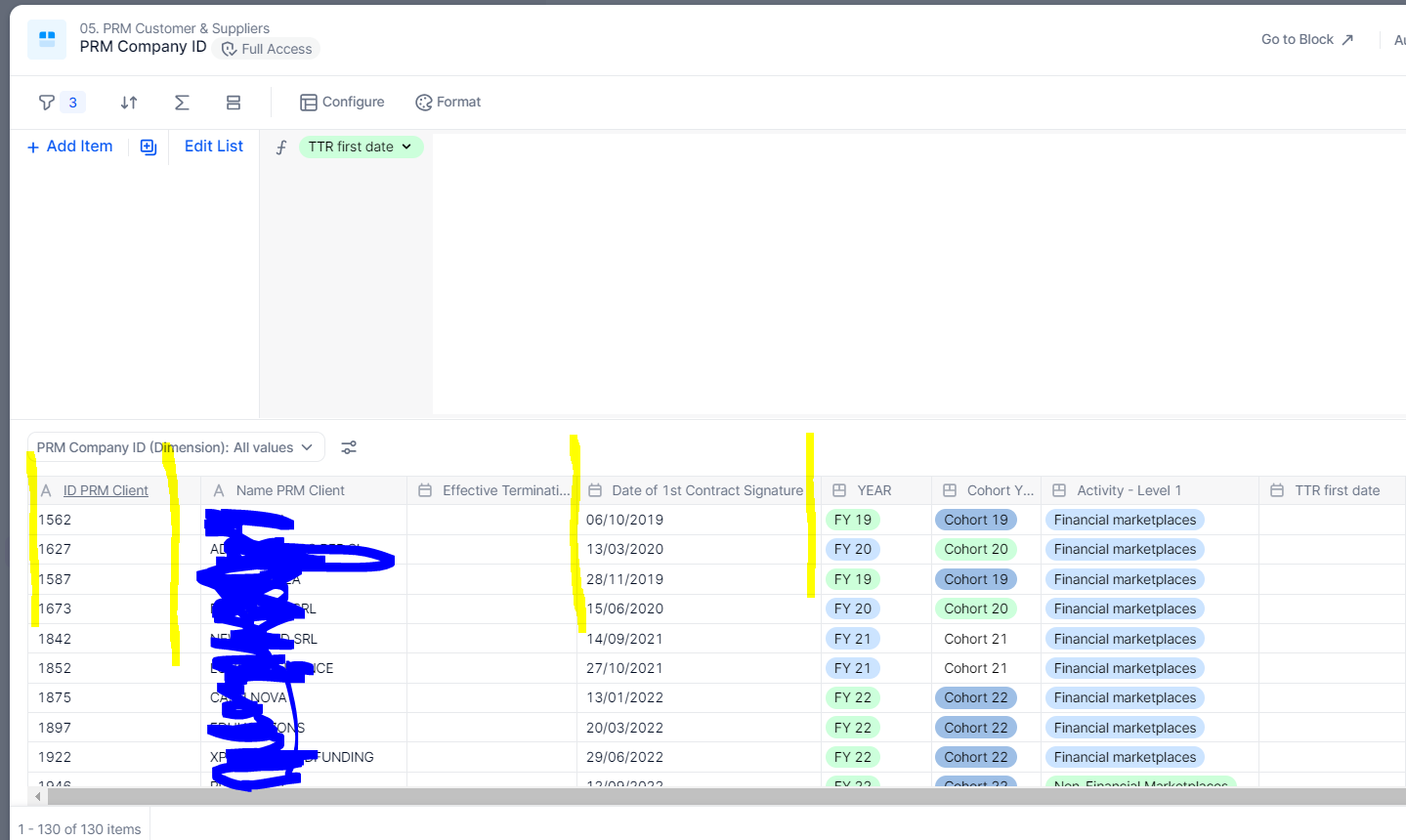 How can i do that ?
Thanks for your help.