Dears,
I created a new metric in which I subtract two metrics that have the same dimensions. Since the metrics are coming from different transaction lists that share the same dimension (customer email) , one frome Resquests MRR BE and the other from BillsMonths I dont share the same customer email in both metrics, and I want to perform the substraction of only those emails that are in both transactions. I tried using filters with ISDEFINED for the email in each transaction to see if the metric will only give the emails that are shared in both transactions but I couldn't do the right formula.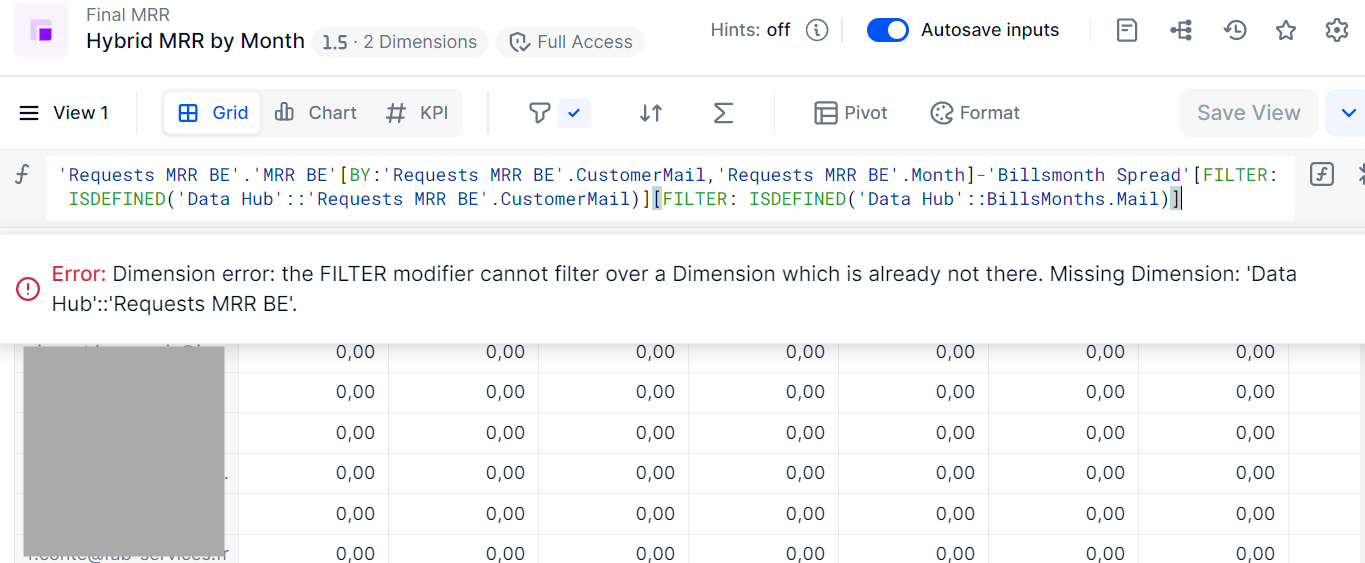 If would be very helpful if you can point me in the right direction?
Thank you very much in advance!
Jose