I am trying to create something in Pigment similar to the simple excel model shown below.  The key piece I cannot currently achieve is making the Churn amount be calculated as: Beginning ARR * a percentage driver.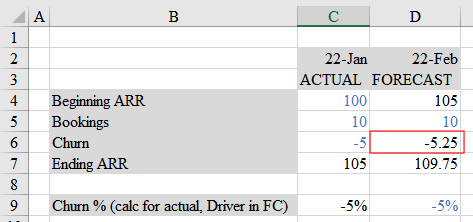 When trying to do the equivalent in Pigment, I get a circular error.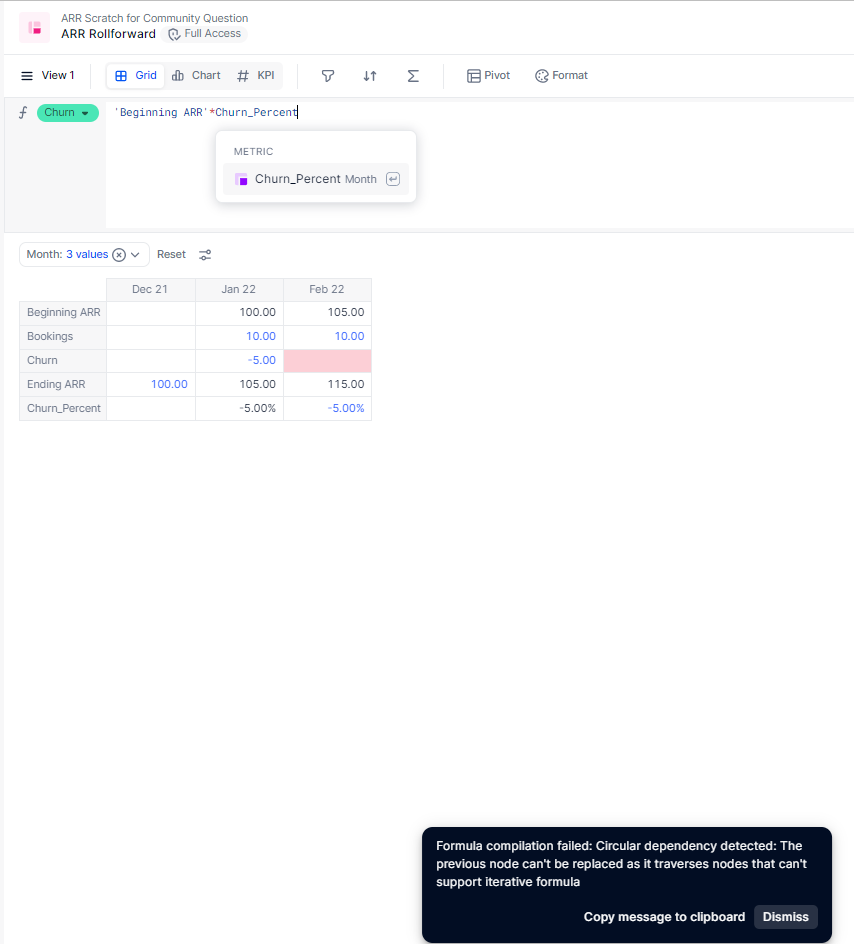 For the sake of the example, I'm assuming Jan is actuals and Feb is forecast.  For reference, my Pigment formulas are as follows:
Beginning ARR: 'Ending ARR'[select: Month-1].  I have also gotten the same result with PREVIOUS(Month)+Bookings[select: Month-1]+Churn[select: Month-1]
Bookings: no formulas - direct entry
Churn: attempted formula was Beginning ARR * Churn_Percent, but resulted in circular error
Ending ARR: previous(Month)+Bookings+Churn
Churn_Percent: Churn/'Beginning ARR'.  I allowed overrides on this metric to be used as a driver in forecast months
Is there any workaround for this?