It is back-to-school time, no better time to launch our Pigment Academy!  No need to wait outside for the bus because these on-demand learning paths are available 24x7 from the comfort of your home. The team will also be posting new short tutorials every month so make sure to keep checking back in.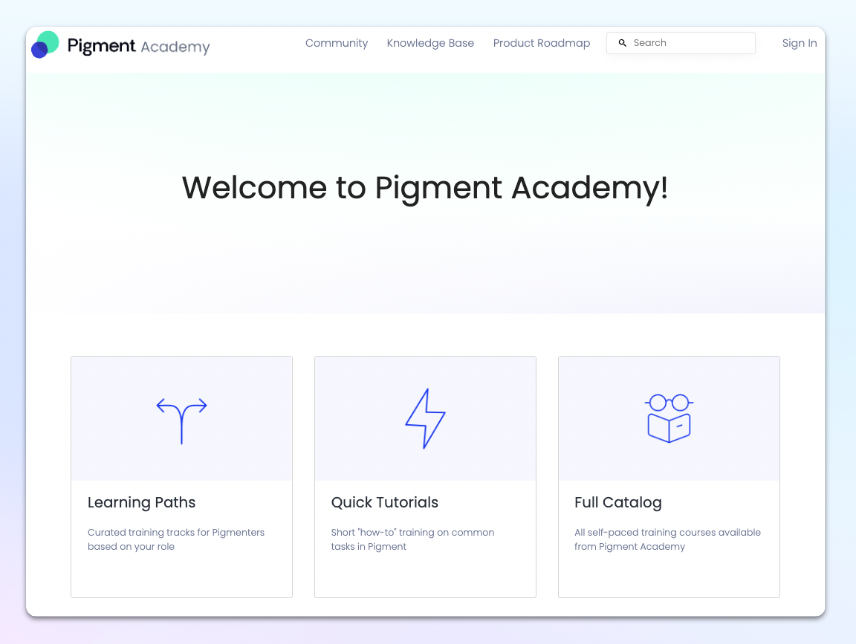 But that's not all! Academy and Community are also BFFs – Enter a keyword or two in the Community search and you'll find resources from both. Plus, throughout Academy, you'll also find links to relevant and helpful articles on Community.
Got questions as you complete the training or want show off your new lunchbox? As you progress, the Academy Study Hall is the best place to ask questions about the lessons and share ideas about Pigment training.