Dears,
I have the following formula:
With the following metrics: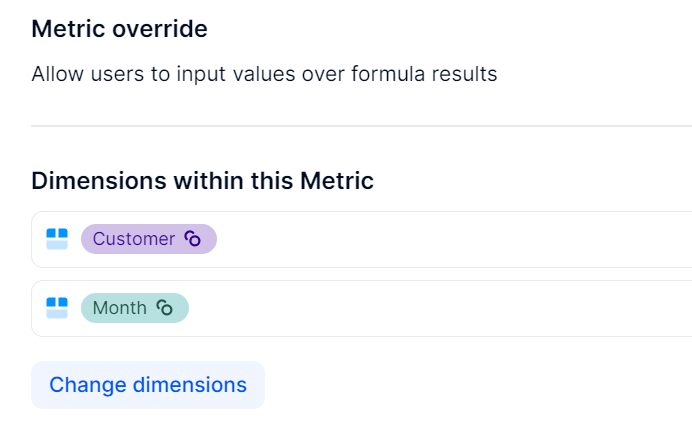 and the following structure :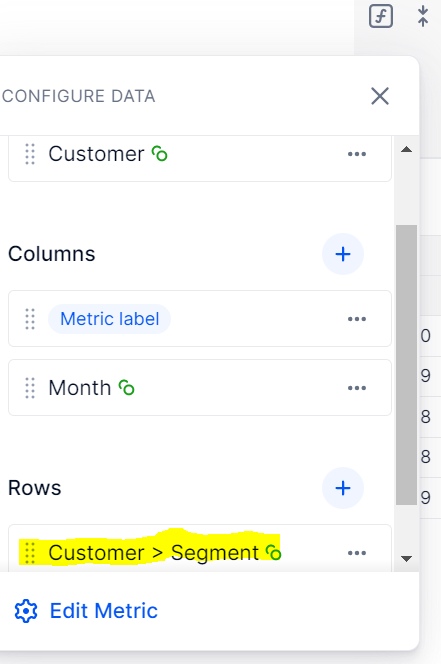 The main di,mension client has mapped a segment as a property and I want to do the calculations by that property (Segment). My two metrics are also in terms of the property; and I want to calculate the the value that I have in MRR BE by Customer for each month divided by the Total Users by each month.
If I go to drill down, I have the following information:
Le calcule de MRR BE by Customer and Type is correct as well as the Total Users, but the Final calculation it seems to sum everything again instead of just dividing the two calculations.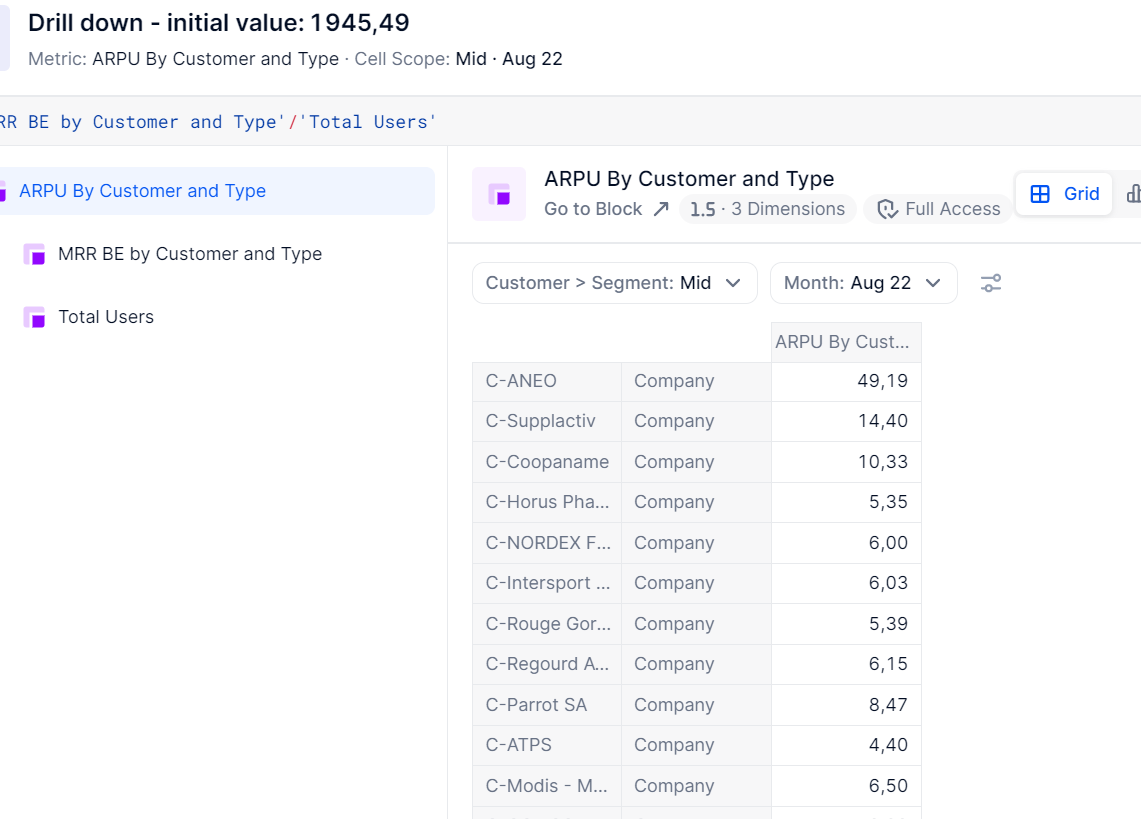 Thank you very much in advance for your guidance,
BR
Jose