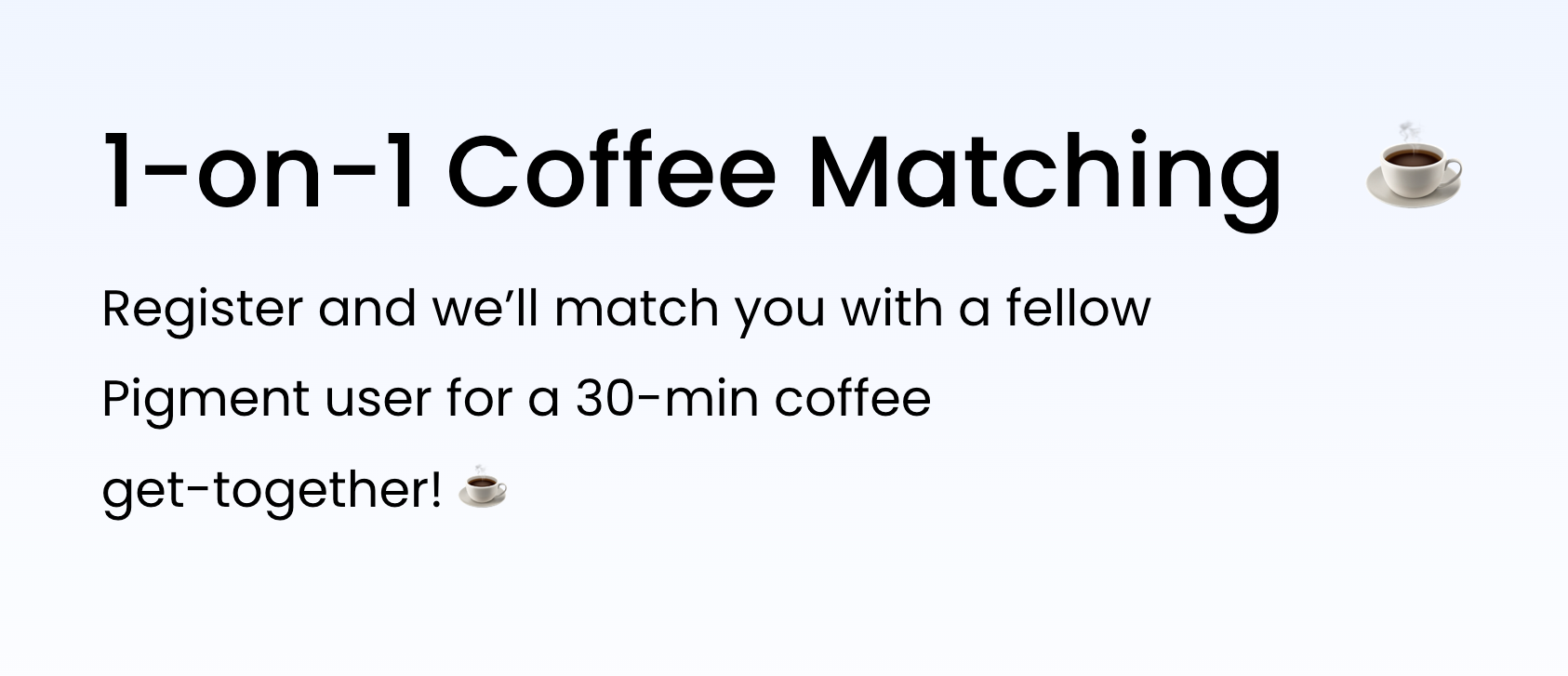 Join us to meet fellow Pigment wizards 🪄
Having spoken to many members of our Community, we've found there's a lack of peer support within FP&A at large. We want to play a part in bringing us all together, which is why we're launching our new 1-on-1 Coffee Matching series!
Seeing as there's already over 1,000 of us on the Pigment Community, it's about time we get to know each other a little bit better. Register for the program below and we'll match you with a fellow Pigment user for a 30-min coffee get-together. ☕
🌟 First matching happens on September 14th, so you have until then to sign up!
🌟 You can indicate if you'd wish to be matched with someone using Pigment for a similar use case as you or with someone in a particular role, and we'll do our best to match you together with them.
👇 Register for the event below👇